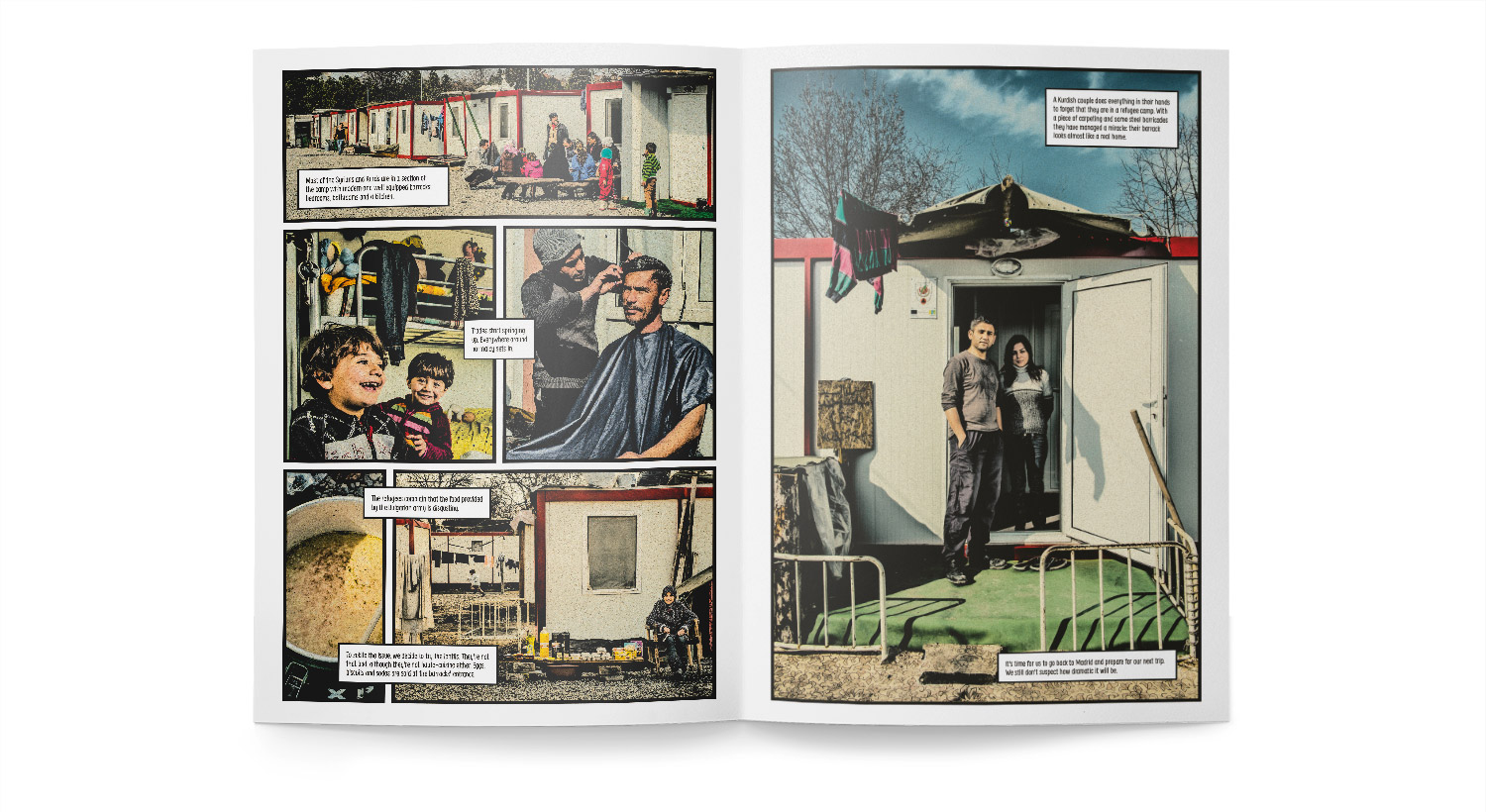 La Grieta / The Crack, a hybrid photowork by World Press Photo award-winning Carlos Spottorno and Guillermo Abril, might as well have been named The Fault (as in San Andreas Fault). Not only because its dual nature — graphic novel and documentary photography work — is meant to shake things up in the photobook world, but also because it serves as a powerful metaphor of the collapse of frontiers, human rights policies and Europe's self-indulgent views.
Juan Peces, Madrid
Carlos Spottorno (Budapest, 1971) graduated in painting and print-making in Rome and worked as an art director in advertising before switching to photography in 2001. His main personal projects, like »The Pigs« or »Wealth Management«, deal with economic and social issues.
Guillermo Abril (Madrid, 1981) is a Spanish reporter who has been writing articles for El País Semanal since 2007. Together they received the 2015 World Press Photo award for the short film At the gates of Europe.
PHOTOPAPER nominated Carlos Spottorno & Guillermo Abril for this edition of PHOTOPAPER. It has 16 pages. Images above showing selected pages.