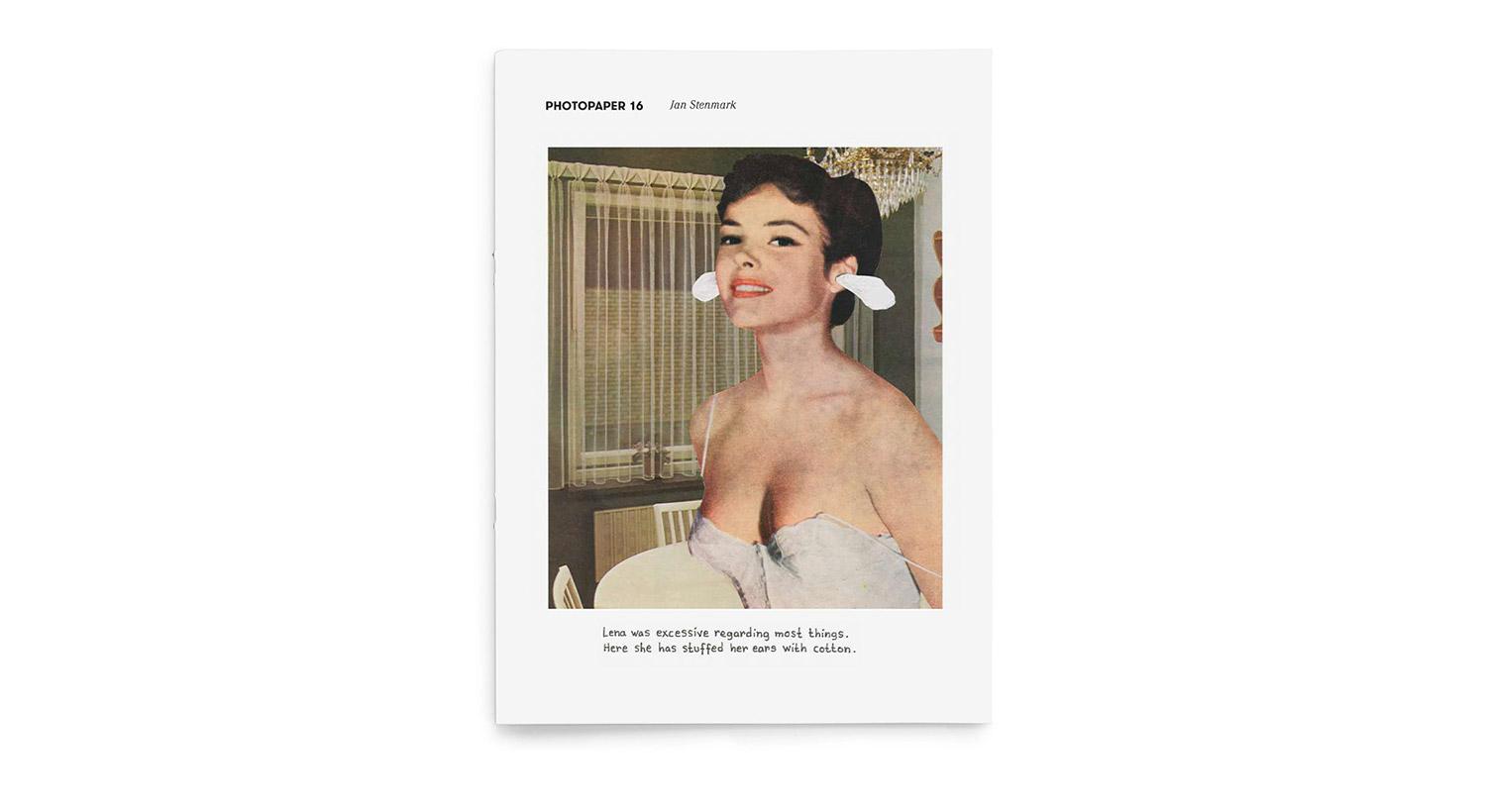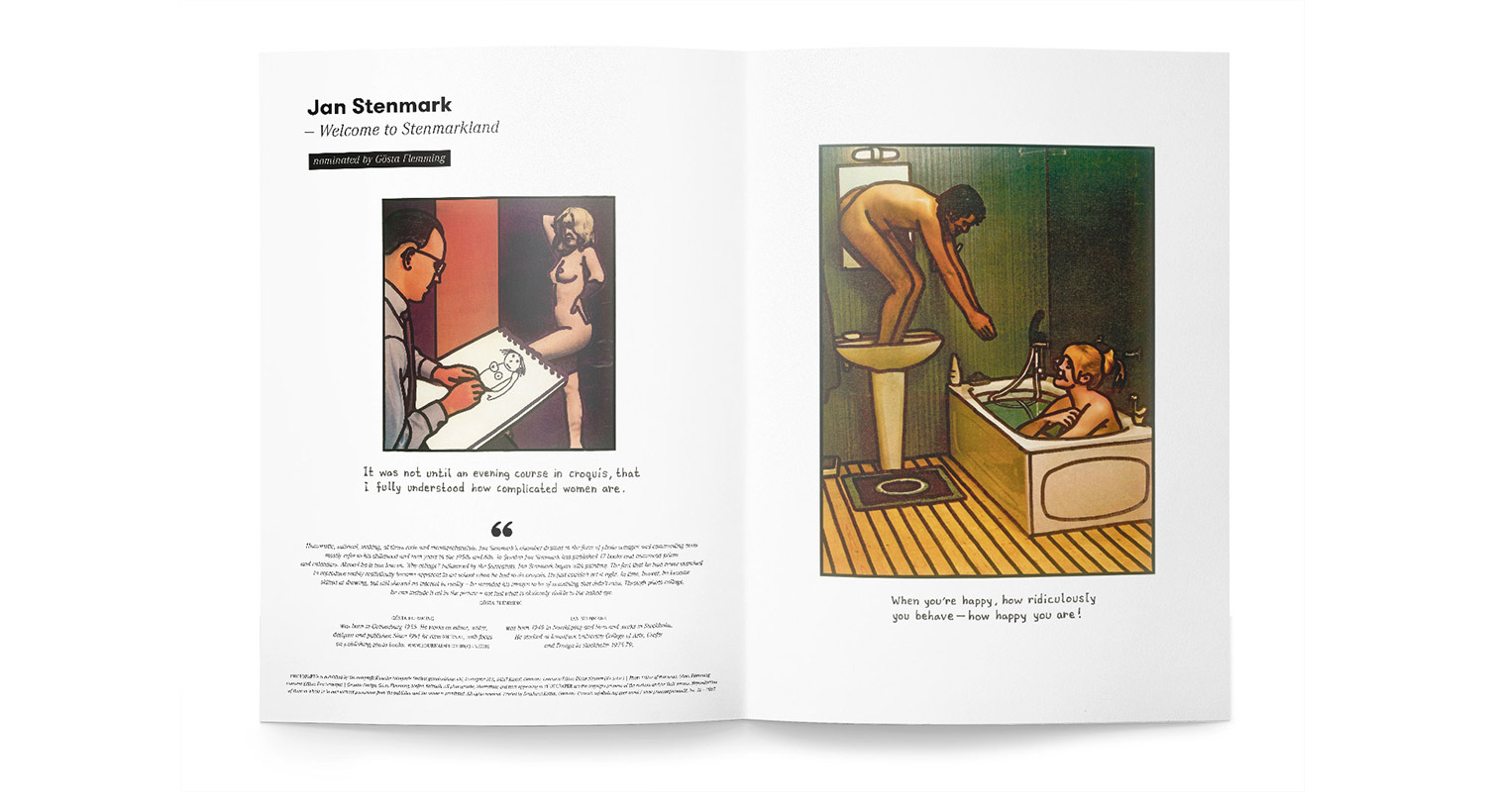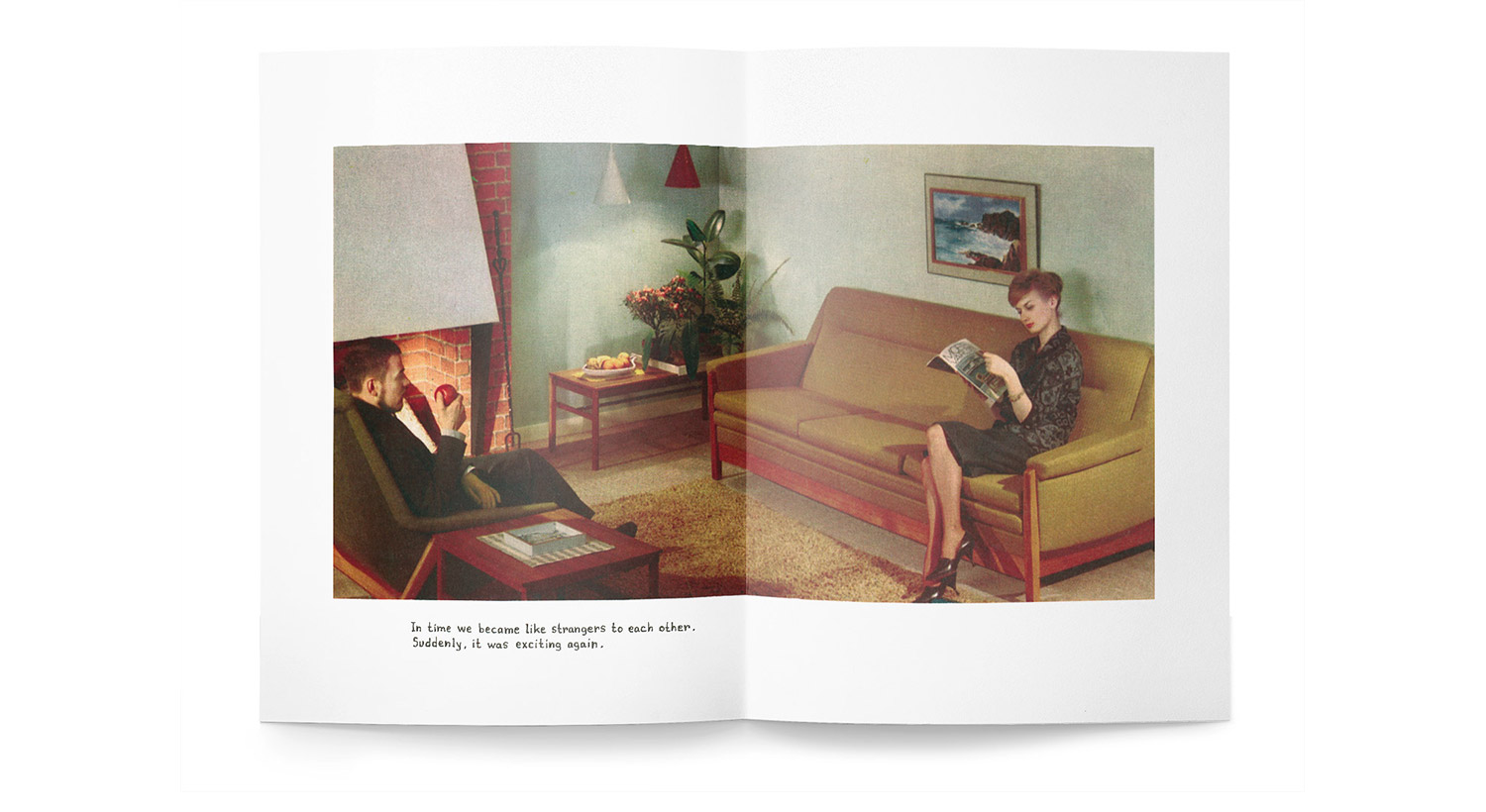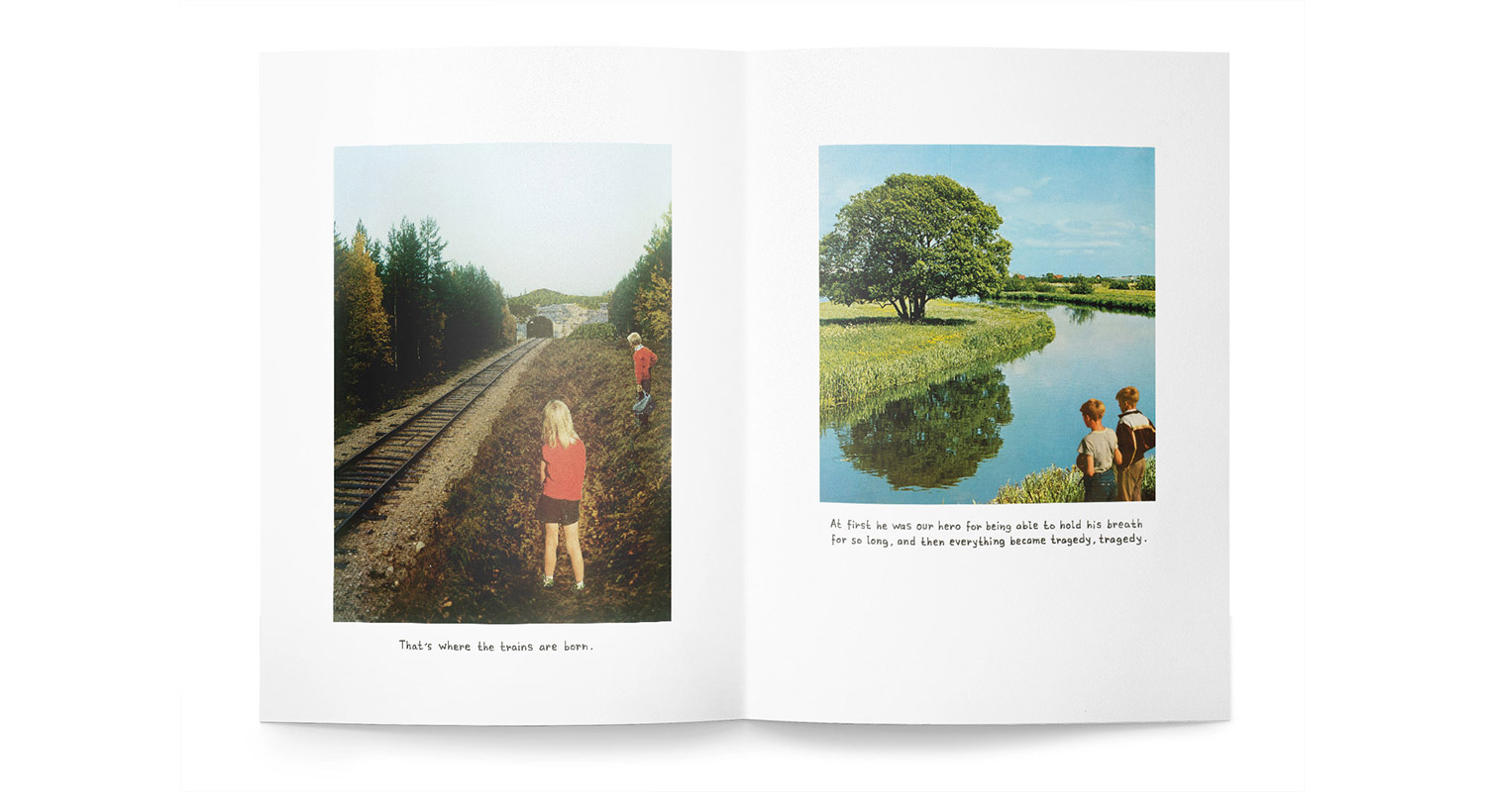 Humoristic, satirical, striking, at times rude and incomprehensible. Jan Stenmark's chamber dramas in the form of photo collages and commenting texts mostly refer to his childhood and teen years in the 1950s and 60s. In Sweden Jan Stenmark has published 17 books and numerous prints and calendars. Abroad he is less known. Why collage? Influenced by the Surrealists, Jan Stenmark began with painting. The fact that he had never sketched to reproduce reality realistically became apparent in art school when he had to do croquis. He just couldn't get it right. In time, hoever, he became skilled at drawing, but still showed no interest in reality – he intended his images to be of something that didn't exist. Through photo collage, he can include it all in the picture – not just what is obviously visible to the naked eye.
Gösta Flemming
Jan Stenmark was born 1949 in Norrköping and lives and works in Stockholm. He studied at Konstfack University College of Arts, Crafts and Design in Stockholm 1975-79.
Gösta Flemming was born in Gothenburg 1955. He works as editor, writer, designer and publisher. Since 1991 he runs  the publishing house Journal, with focus on photo books.
Gösta Flemming nominated Jan Stenmark for this edition of PHOTOPAPER. It has 16 pages. Images above showing selected pages.