Susan Meiselas
Porch Portraits – South Carolina & Mississippi 1974
Photopaper 33|34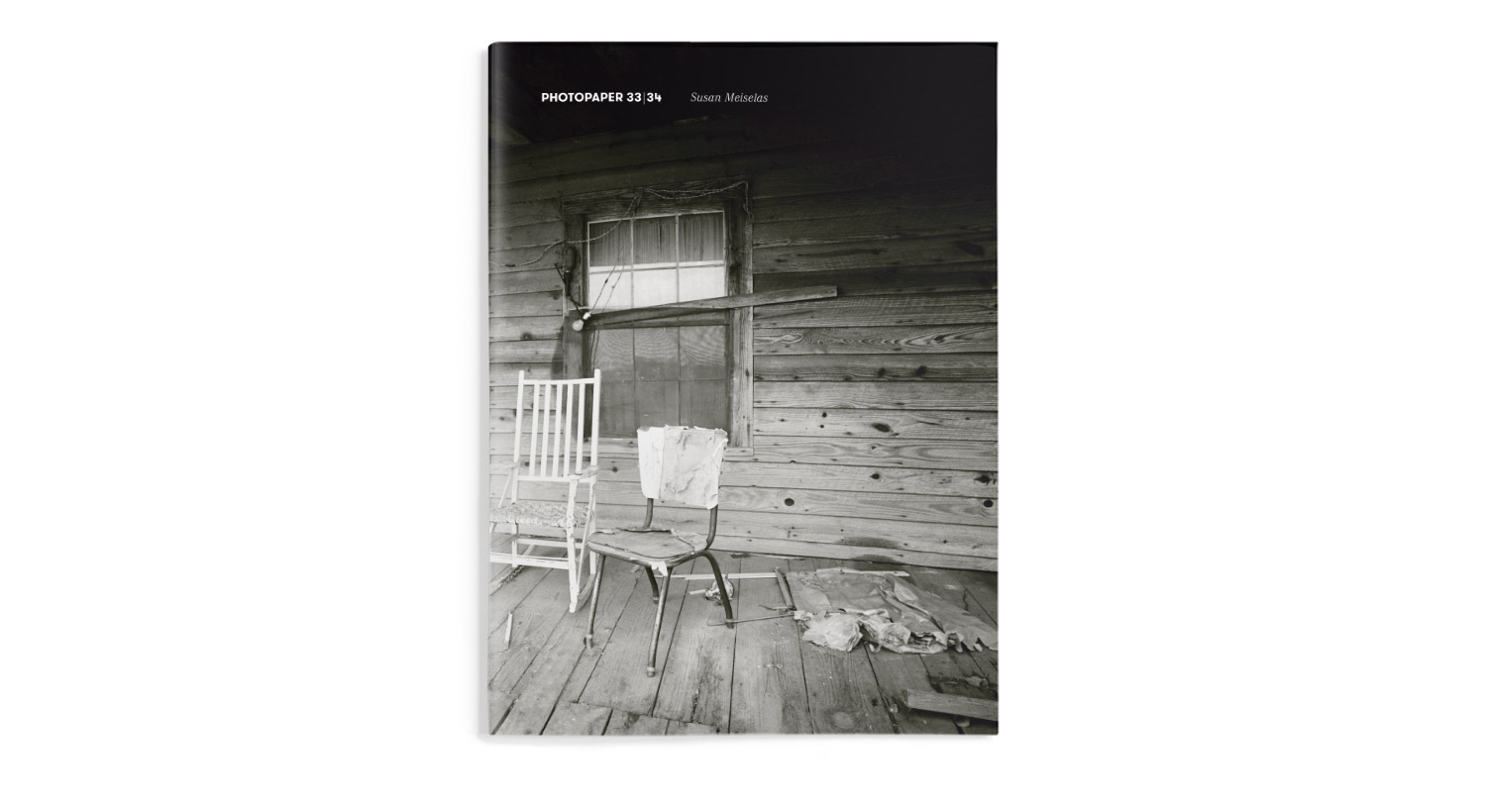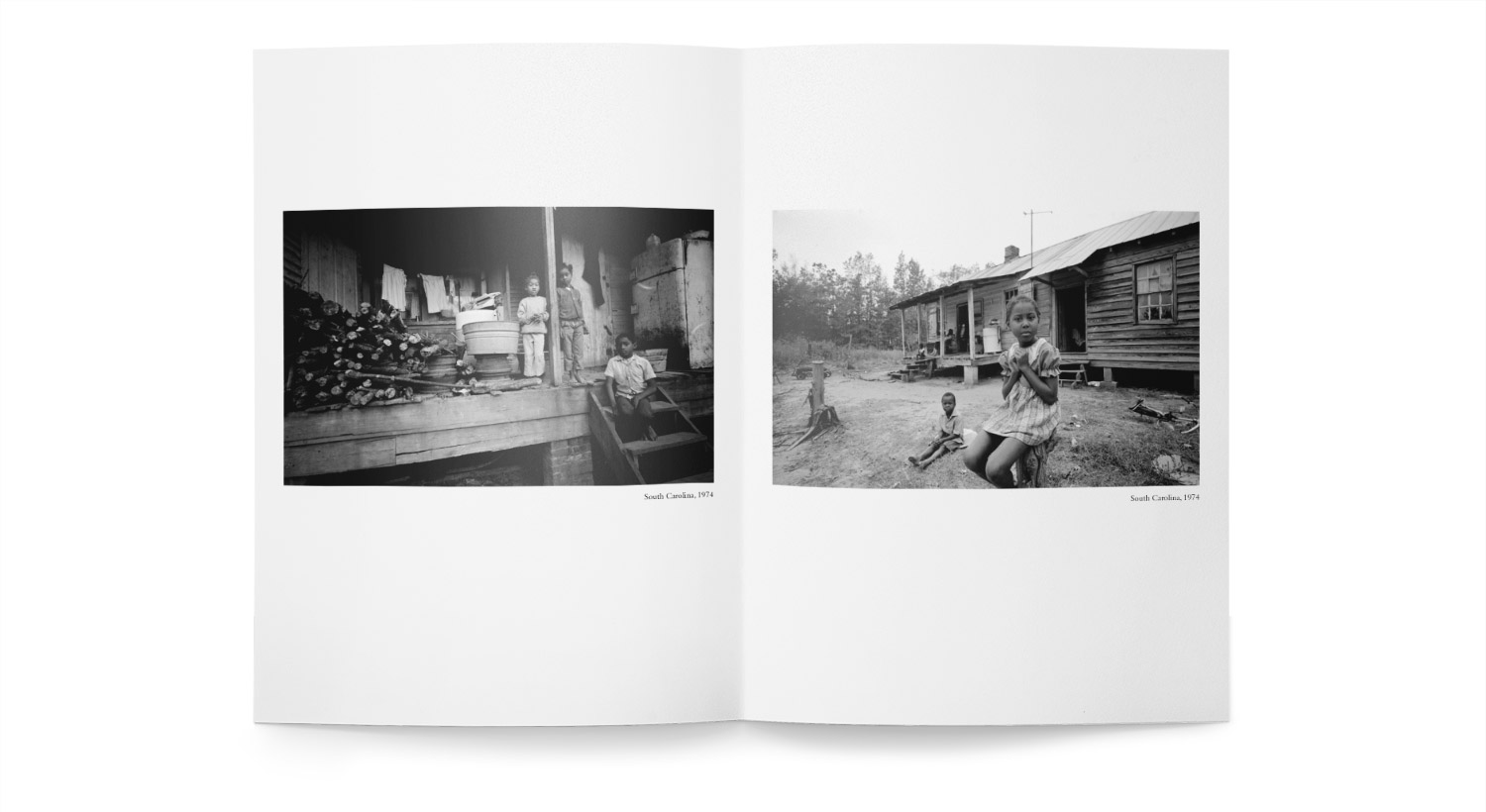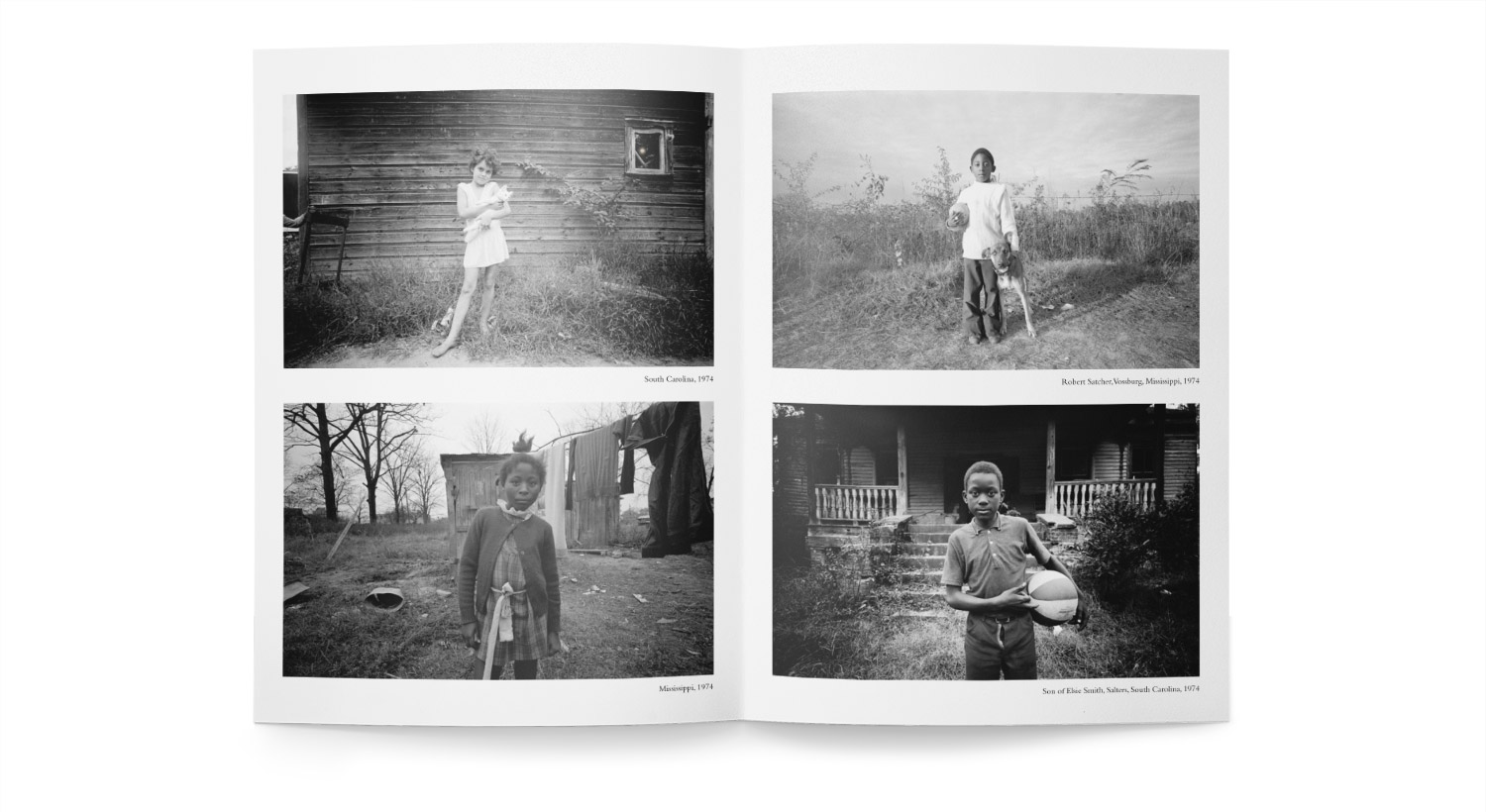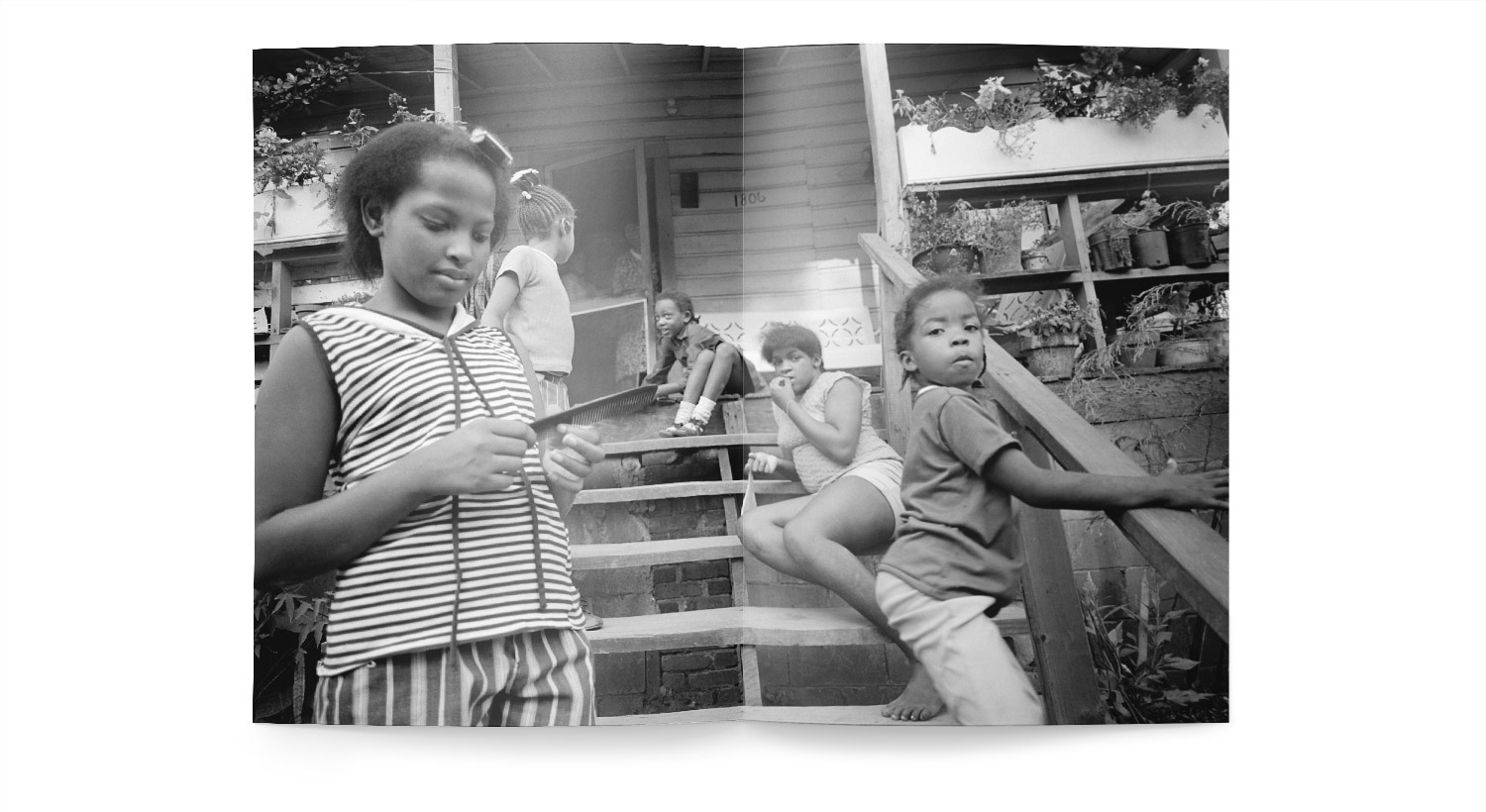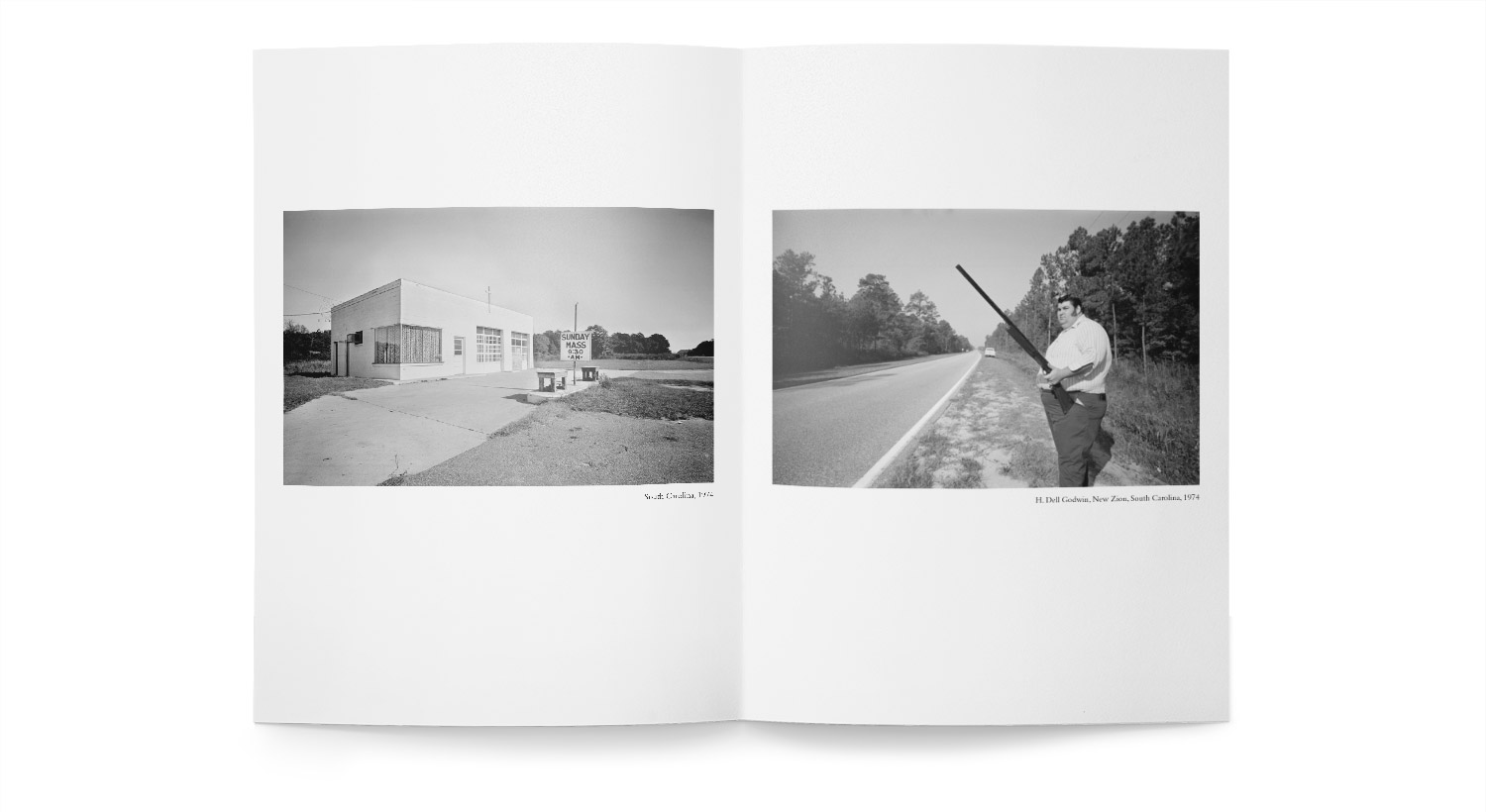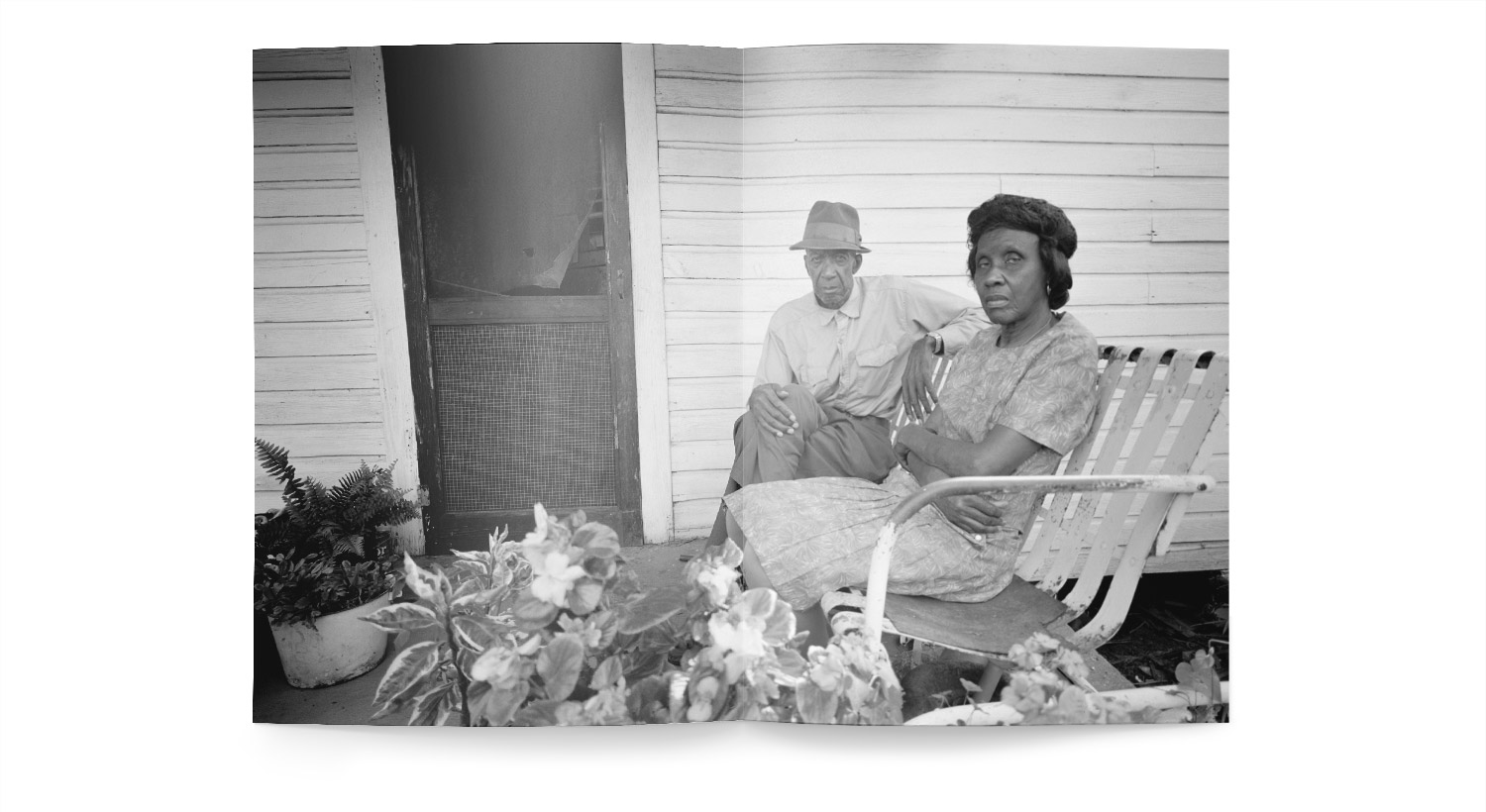 Porch Portraits
South Carolina & Mississippi 1974
I would drive down a road, see a house, stop my car and hope that someone would open their door. I hadn't planned what I would say. I began by explaining that I was teaching photography in the local elementary school, that I came from the North, and would like to take their photo. I didn't really know why. As my work has evolved, it's rarely been focused on portraits. Portraits usually aren't an expression of a sustained relationship. I often find them to be awkward and tense encounters. Now, from a distance of more than 40 years, there are so many more questions that I wish I had asked, but maybe didn't feel that I could. These photographs come from a time when tenderness was still possible. We could see each other, if only for a moment. Each exchange led me to make a picture and when I returned home I sent every family a print in the form of an enlarged postcard. That process was most important to me. They had welcomed me to trespass. The postcard was simply a gesture to acknowledge that crossing we shared. I wonder now how their lives have evolved. Looking back at myself as a young white woman making this work leads me to rethink my own connection to the history of the South, which I knew so little about then.
—  Susan Meiselas, May 2018  —
Susan Meiselas, born in Baltimore, Maryland in 1948, published her first major photographic essay in 1976. Carnival Strippers focused on the lives of women doing striptease at New England country fairs. Meiselas joined Magnum Photos in 1976. She is best known for her coverage of the insurrection in Nicaragua and her documentation of human rights issues in Latin America. She published her second monograph, Nicaragua, in 1981. Meiselas completed a six-year project curating a hundred-year photographic history of Kurdistan, integrating her own work into the book Kurdistan: In the Shadow of History and developing akaKurdistan, an online site of exchange for collective memories in 1998. Her monograph Pandora's Box explores a New York S&M club, has been exhibited both at home and abroad. Encounters with the Dani reveals a sixty-year history of discovery and interactions with outsiders, the Dani, an indigenous people in the highlands of Papua in Indonesia. Meiselas has had one-woman exhibitions in Paris, Madrid, Amsterdam, London, Los Angeles, Chicago and New York, and her work is included in collections around the world. She has received numerous awards since 1979 and was named a MacArthur Fellow in 1992.
This edition of PHOTOPAPER is a special issue of an unpublished body of work from well-known masters in photography. We would like to thank Susan Meiselas for her kind cooperation. This special PHOTOPAPER issue has 32 pages. Images above showing selected pages.