Dana Lixenberg
Imperial Courts 2008|2009 – Portra NC 160
Photopaper 35|36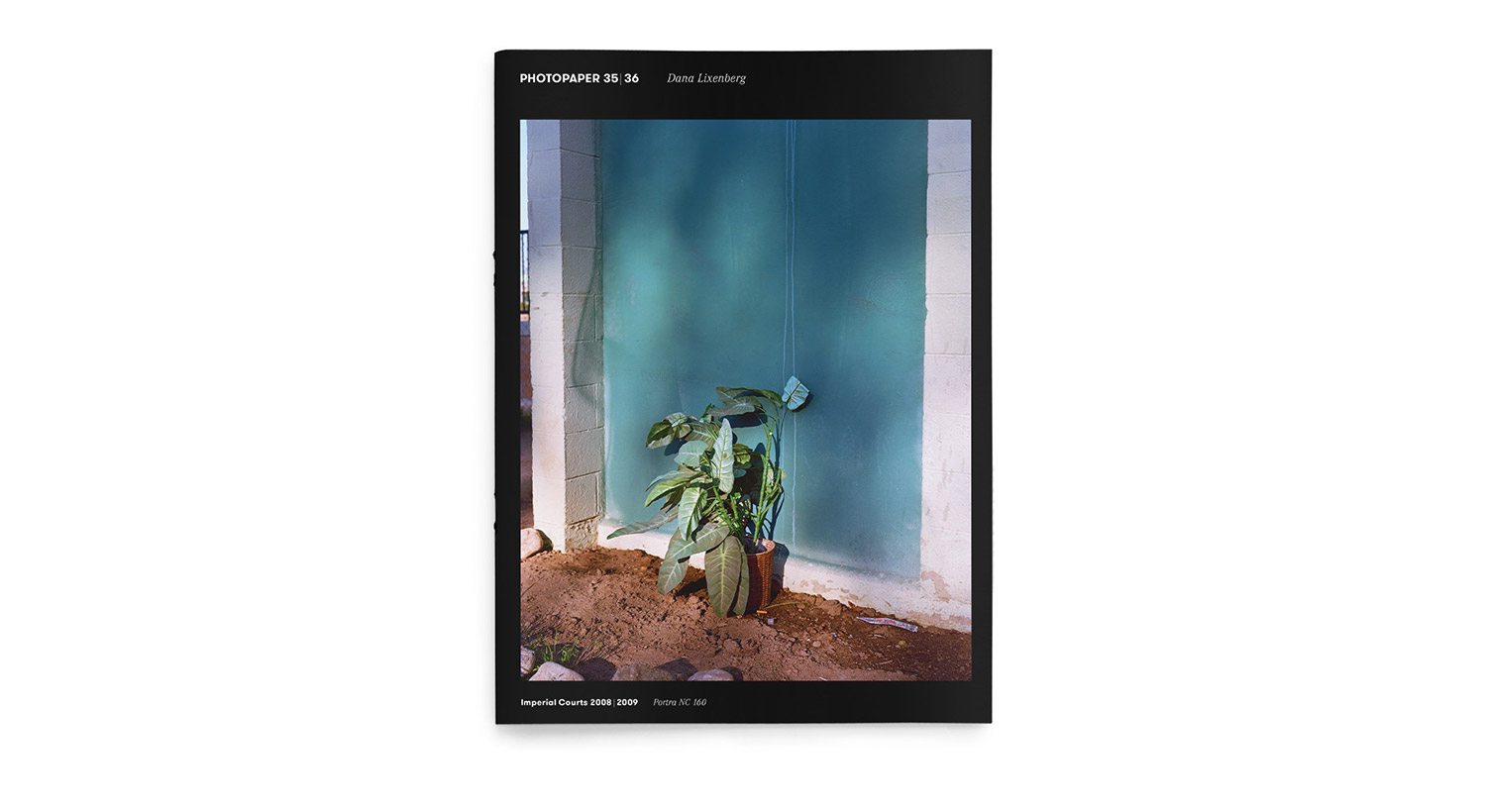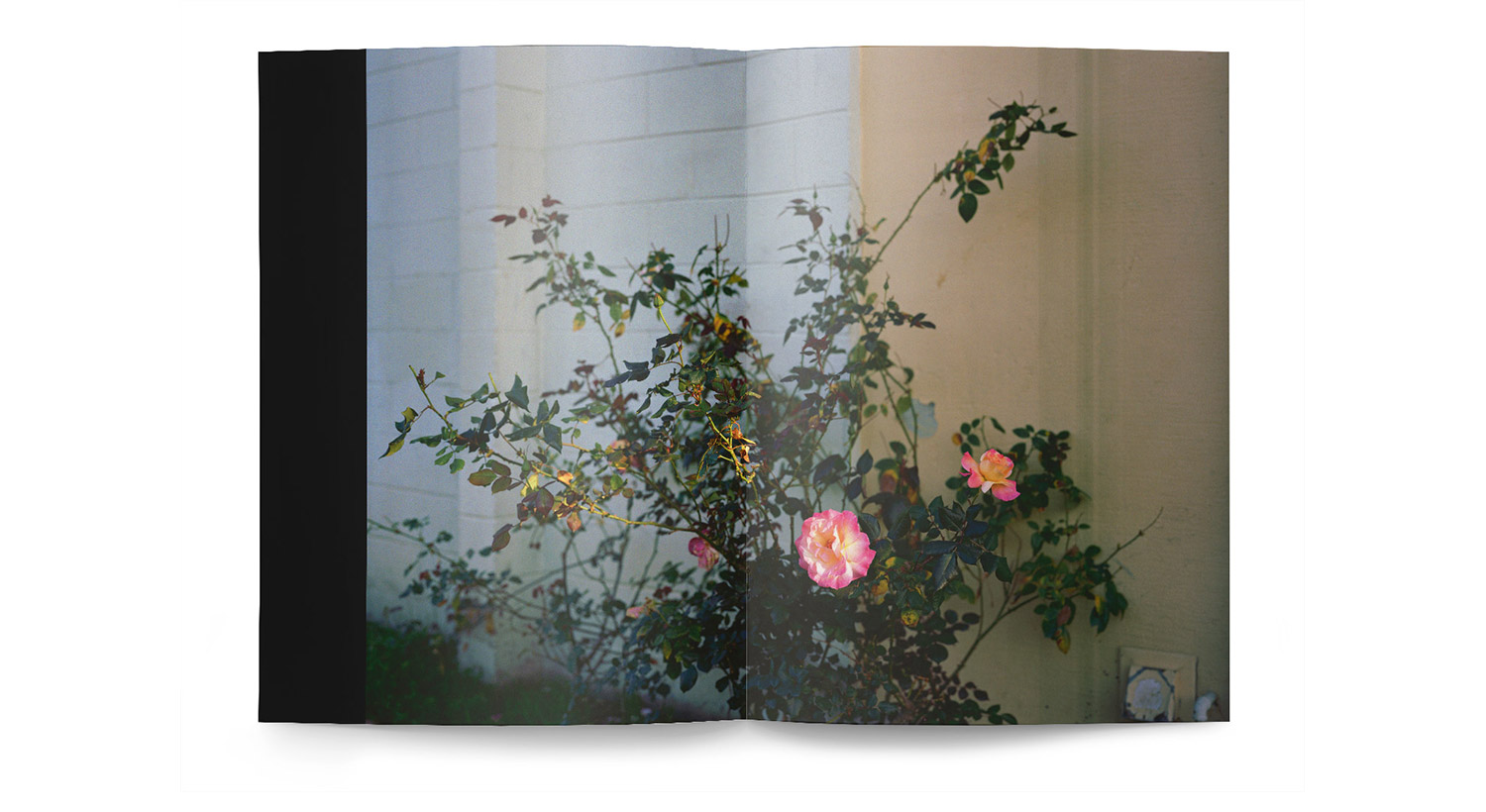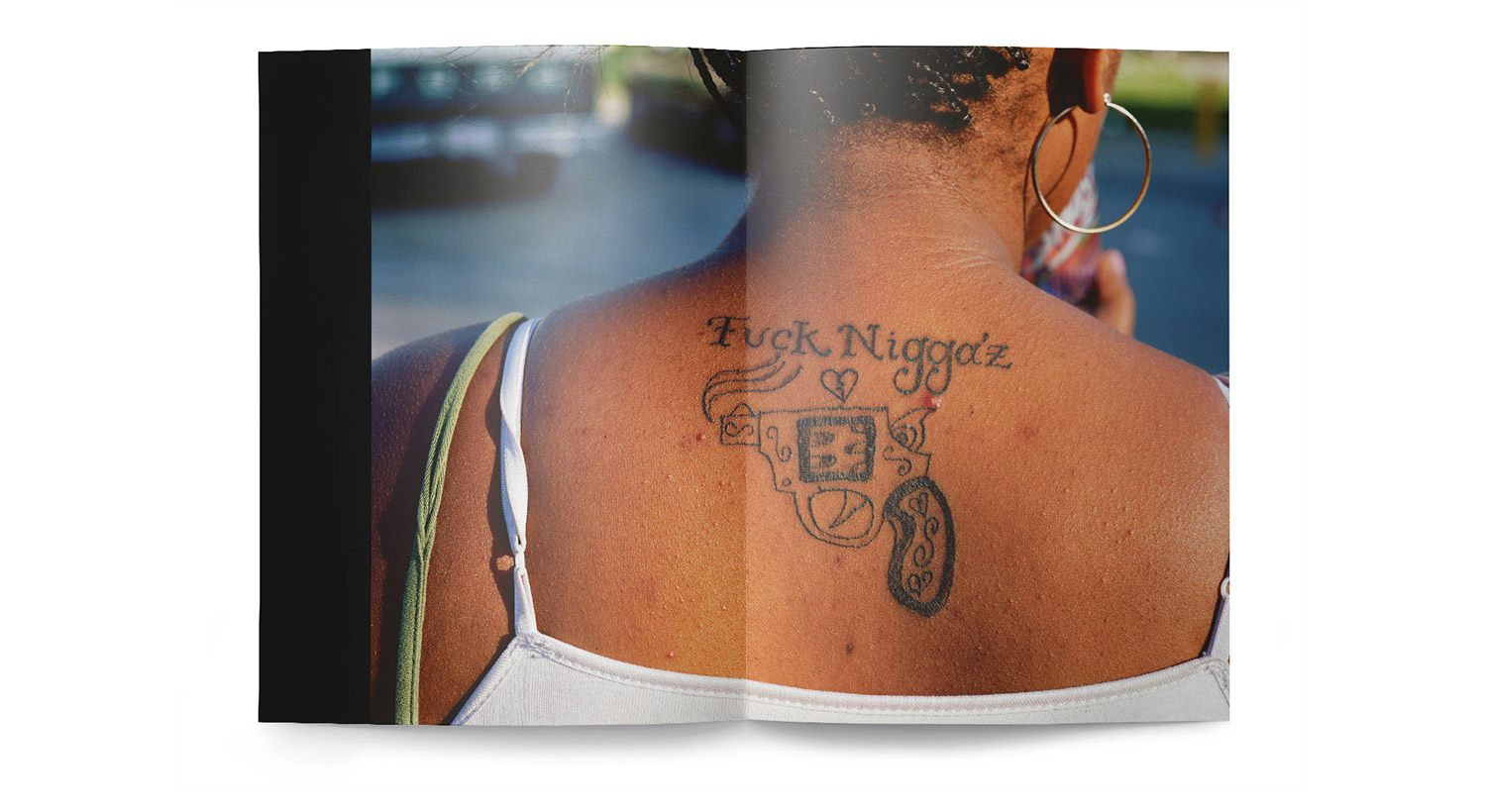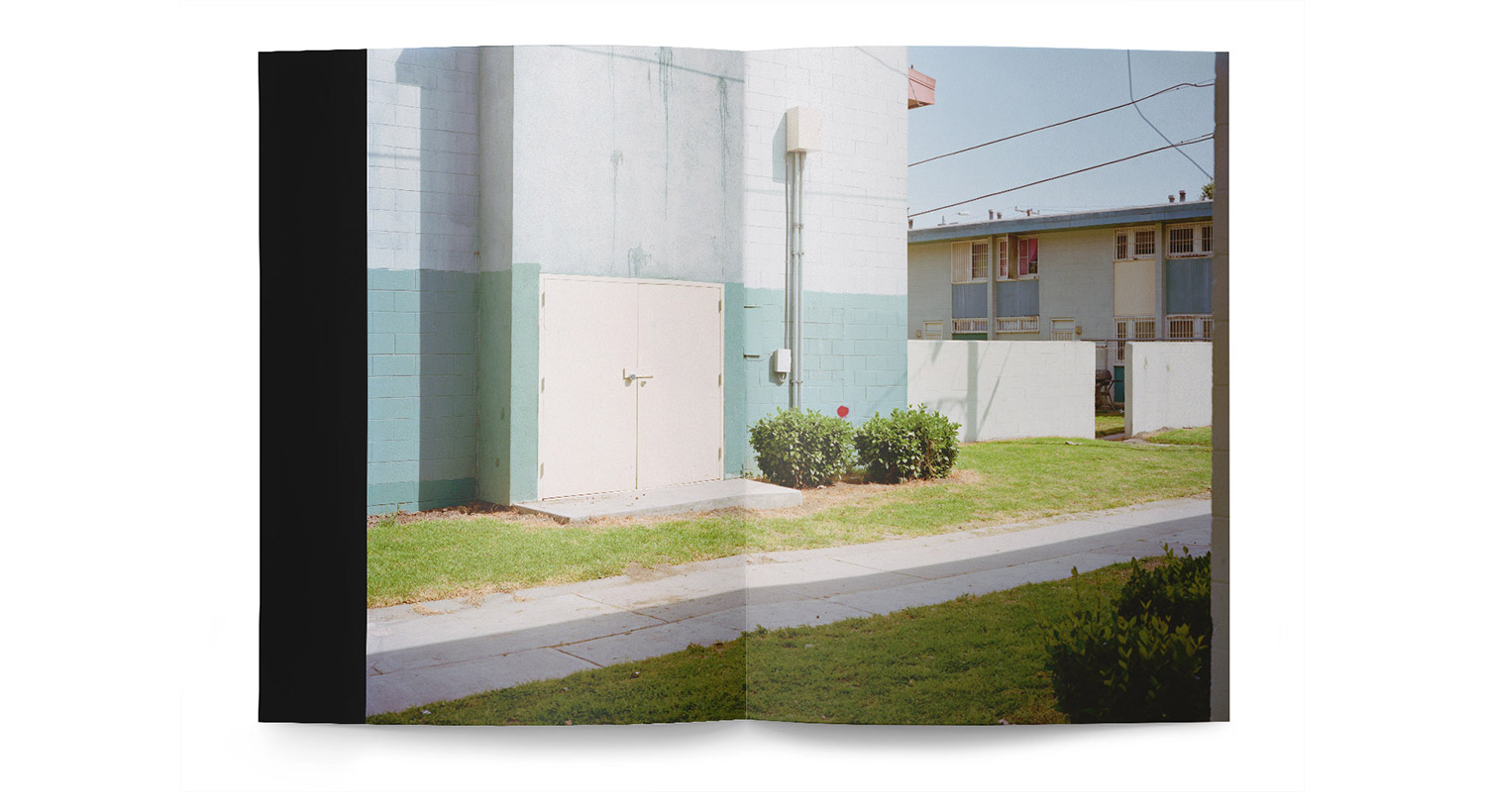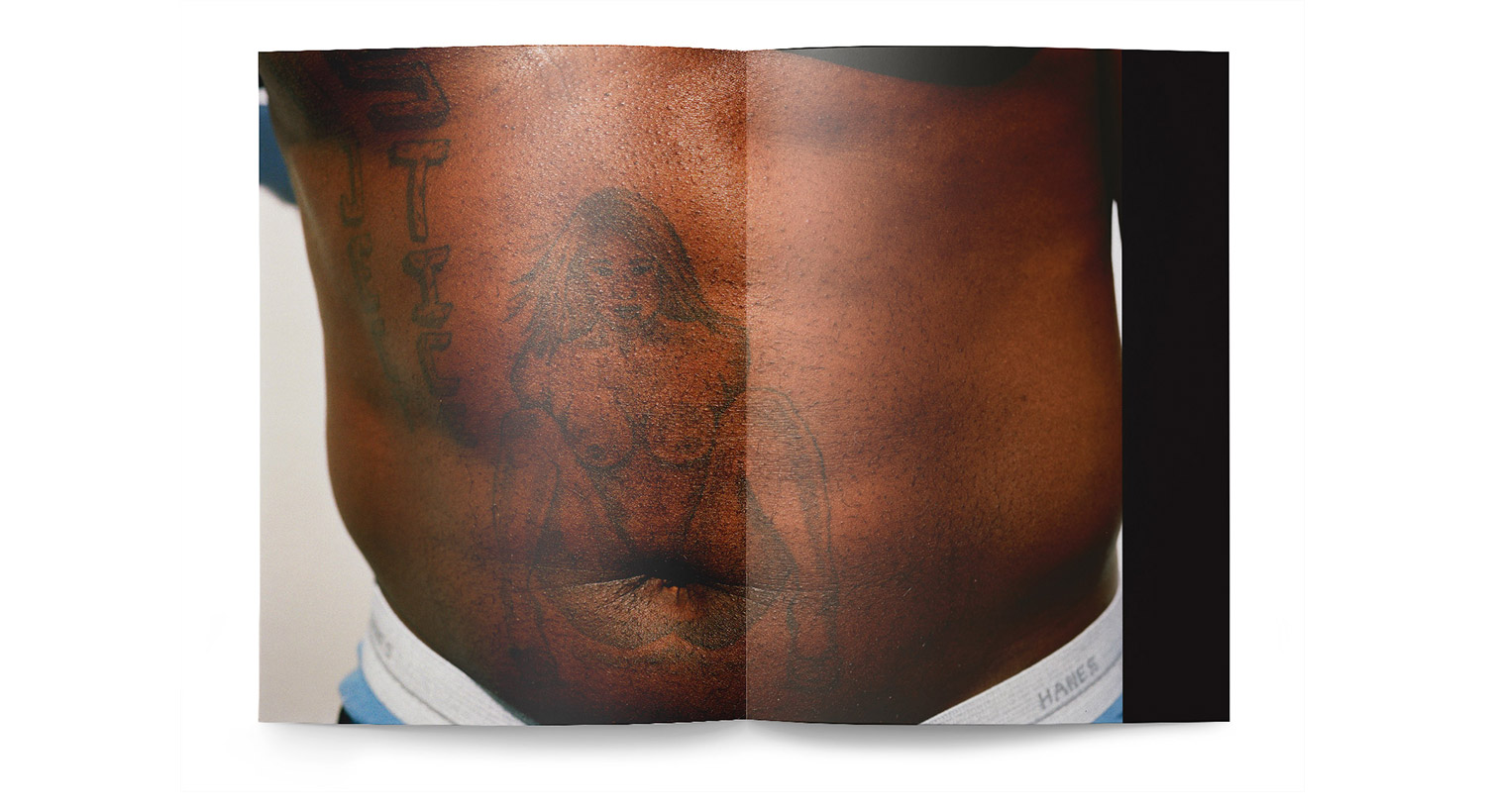 Imperial Courts 2008|2009
Portra NC 160
These images are the result of a brief venture into the use of color film in Imperial Courts, a housing project in Watts, Los Angeles where I produced a series of portraits and landscapes over a twenty-two year period in black and white (Imperial Courts 1993-2015). In 1993, during the highly charged aftermath of the Rodney King riots, I made the first series of portraits in Imperial Courts. This was without the foresight that the project would become a defining body of work in my photographic practice and that my attachment to the community would grow to a point where I cannot imagine my life without Imperial Courts and the people I met over the years. It took me fifteen years to return to Imperial Courts in 2008 with my 4×5" field camera. I photographed many of the subjects from 1993 –as well as their children or parents– but also a new generation of residents, and I started focussing on landscapes. I knew I wanted to continue the project in black and white to avoid categorising the photographs in "then" and "now", to unite the photographs from different years and make it a cohesive series. However I felt I should at least see if I could integrate the use of color into the project, especially because of the vibrant presence of color in this community. Some oppressive, some celebratory; the ubiquitous pastel-colored housing blocks, faded by the Californian sun, flashy cars, blue or pale skies, foliage in various hues of green. So in both 2008 and 2009 I loaded a couple of my film cassettes with Portra NC 160 film and made a small series of photographs that show a deliberate -almost too obvious- contemplation of color in Imperial Courts. After consideration I decided these images would not be a part of the definitive project and I decided to continue working solely in black and white. Until today the color negatives lived in a drawer. Now, ten years later, they serve as a subtle record of the passage of time as the physical appearance of Imperial Courts has undergone some alterations, some of which are not noticeable in black and white. Although much has stayed the same, life always moves. The housing blocks have received a fresh coat of paint, a slightly different tone of Imperial blue, the maroon color mostly eliminated. The tattoo around Cleo's navel has collapsed in his expanded gut. The baby whose imminent arrival was celebrated at Tish's babyshower has entered her teens. Old school R&B, a staple of the community, blasting from the speakers in the back of Auntie Fay's truck –linking present to past.
— Dana Lixenberg, May 2018 —
Dana Lixenberg (1964, Amsterdam) lives and works in New York and Amsterdam. She studied photography at the London College of Printing (1984-1986) and at the Gerrit Rietveld Academy in Amsterdam (1987-1989). Lixenberg pursues longterm projects with a primary focus on individuals and communities on the margins of society. Her work has been widely exhibited and can be found in many international collections, both public and private. Furthermore, she has had an extensive editorial practice working for publications such as The New Yorker, The New York Times Magazine, Vibe, Vogue Hommes and Newsweek. The power of her work arises in the intimacy and the absence of social stereotyping. Her books include Jeffersonville, Indiana (2005); a collection of landscapes and portraits of the small town's homeless population and The Last Days of Shishmaref (2008); a portrait of an Inupiaq community on an eroding island of the coast of Alaska. Her recent body of work and eponymously titled publication, Imperial Courts 1993-2015, tracks the changing shape of a small, underserved community in Watts, Los Angeles over twentytwo years. This expansive project was awarded the 2017 Deutsche Börse Photography Foundation Price and the 2017 Dutch Photobook Price. Dana Lixenberg is represented by GRIMM, Amsterdam | New York.
This edition of PHOTOPAPER is a special issue of an unpublished body of work from well-known masters in photography. We would like to thank Dana Lixenberg for her kind cooperation. This special PHOTOPAPER issue has 32 pages. Images above showing selected pages.