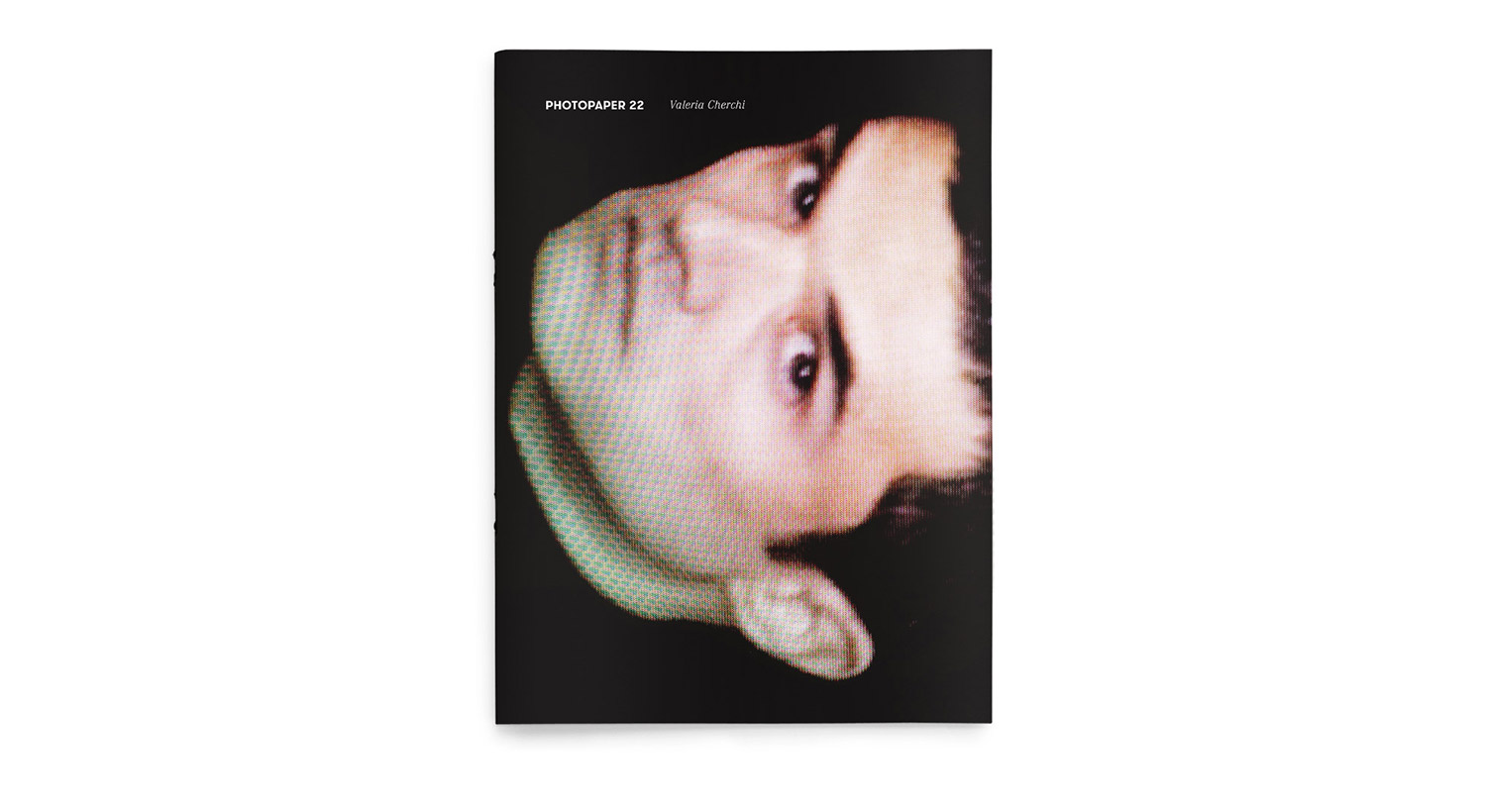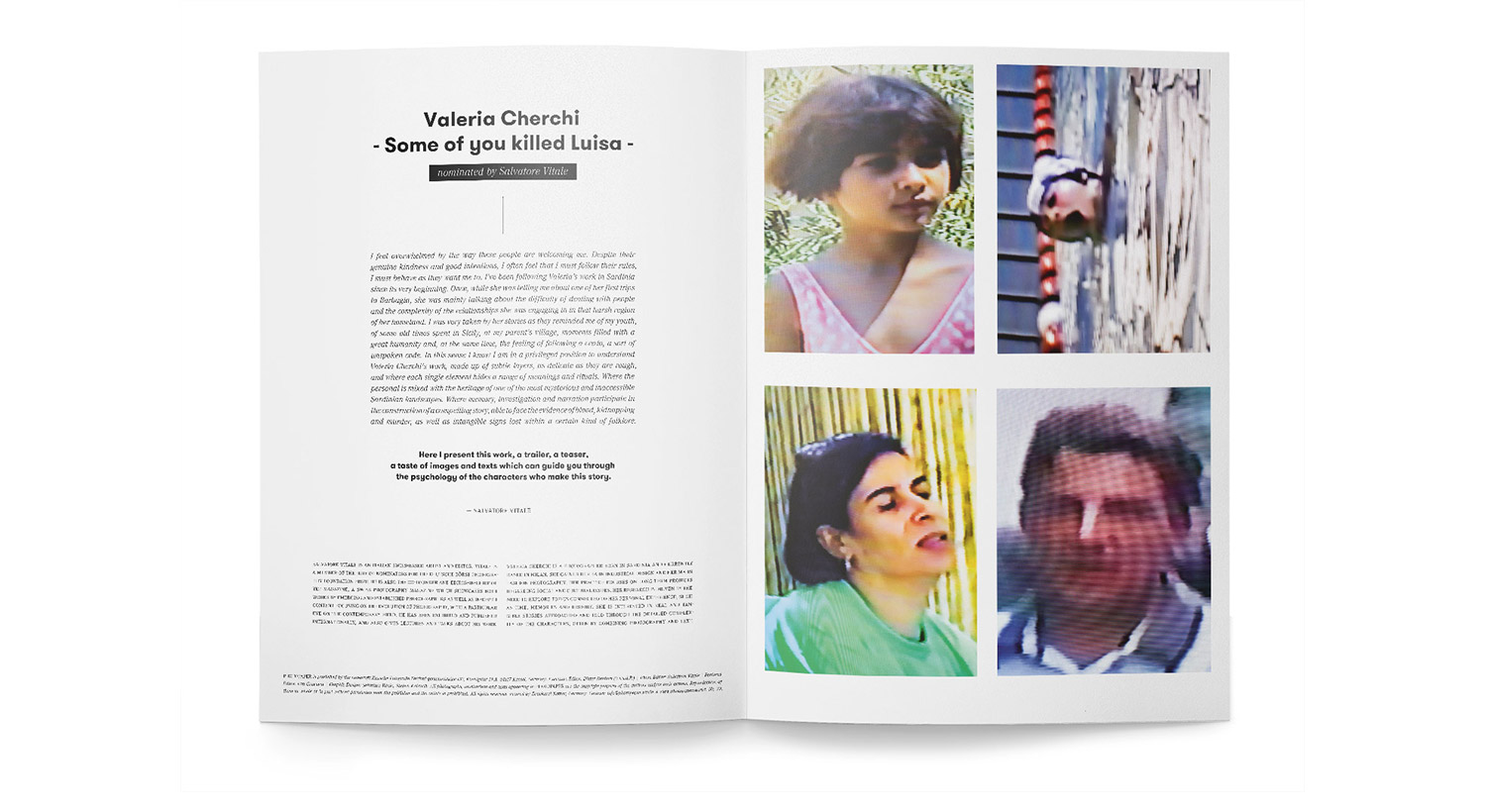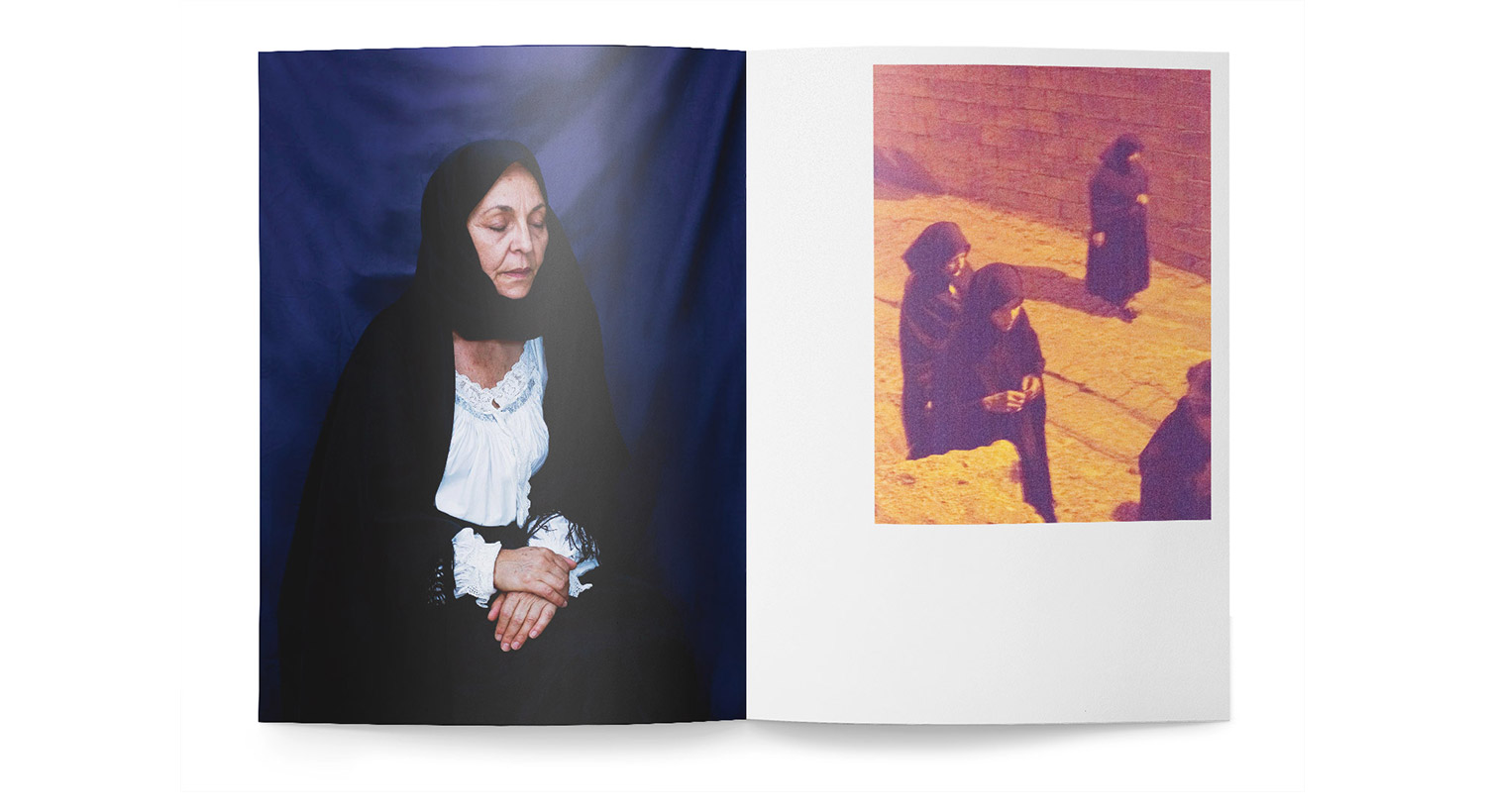 I feel overwhelmed by the way these people are welcoming me. Despite their genuine kindness and good intentions, I often feel that I must follow their rules, I must behave as they want me to. I've been following Valeria's work in Sardinia since its very beginning. Once, while she was telling me about one of her first trips to Barbagia, she was mainly talking about the difficulty of dealing with people and the complexity of the relationships she was engaging in in that harsh region of her homeland. I was very taken by her stories as they reminded me of my youth, of some old times spent in Sicily, at my parent's village, moments filled with a great humanity and, at the same time, the feeling of following a credo, a sort of unspoken code. In this sense I know I am in a privileged position to understand Valeria Cherchi's work, made up of subtle layers, as delicate as they are rough, and where each single element hides a range of meanings and rituals. Where the personal is mixed with the heritage of one of the most mysterious and inaccessible Sardinian landscapes. Where memory, investigation and narration participate in the construction of a compelling story, able to face the evidence of blood, kidnapping and murder, as well as intangible signs lost within a certain kind of folklore. Here I present this work, a trailer, a teaser, a taste of images and texts which can guide you through the psychology of the characters who make this story.
— Salvatore Vitale —
Valeria Cherchi is a photographer born in Sardinia and currently based in Milan. She gained her BA in industrial design and her MA in fashion photography. Her practice focuses on long-term projects regarding social and cultural issues. Her research is driven by the need to explore topics connected to her personal experience, such as time, memories and history. She is interested in real and tangible stories approached and told through the detailed complexity of the characters, often by combining photography and text.
Salvatore Vitale is an Italian Swiss-based artist and editor. Vitale is a member of the jury of nominators for the Deutsche Börse Photography Foundation Prize. He is also the co-founder and editor-in-chief of Yet magazine, a Swiss photography magazine which showcases both works by emerging and established photographers as well as in-depth content focusing on the evolution of photography, with a particular eye on the contemporary field. He has been exhibited and published internationally, and also gives lectures and talks about his work.
Salvatore Vitale nominated Valeria Cherchi for this edition of PHOTOPAPER. It has 16 pages. Images above showing selected pages.