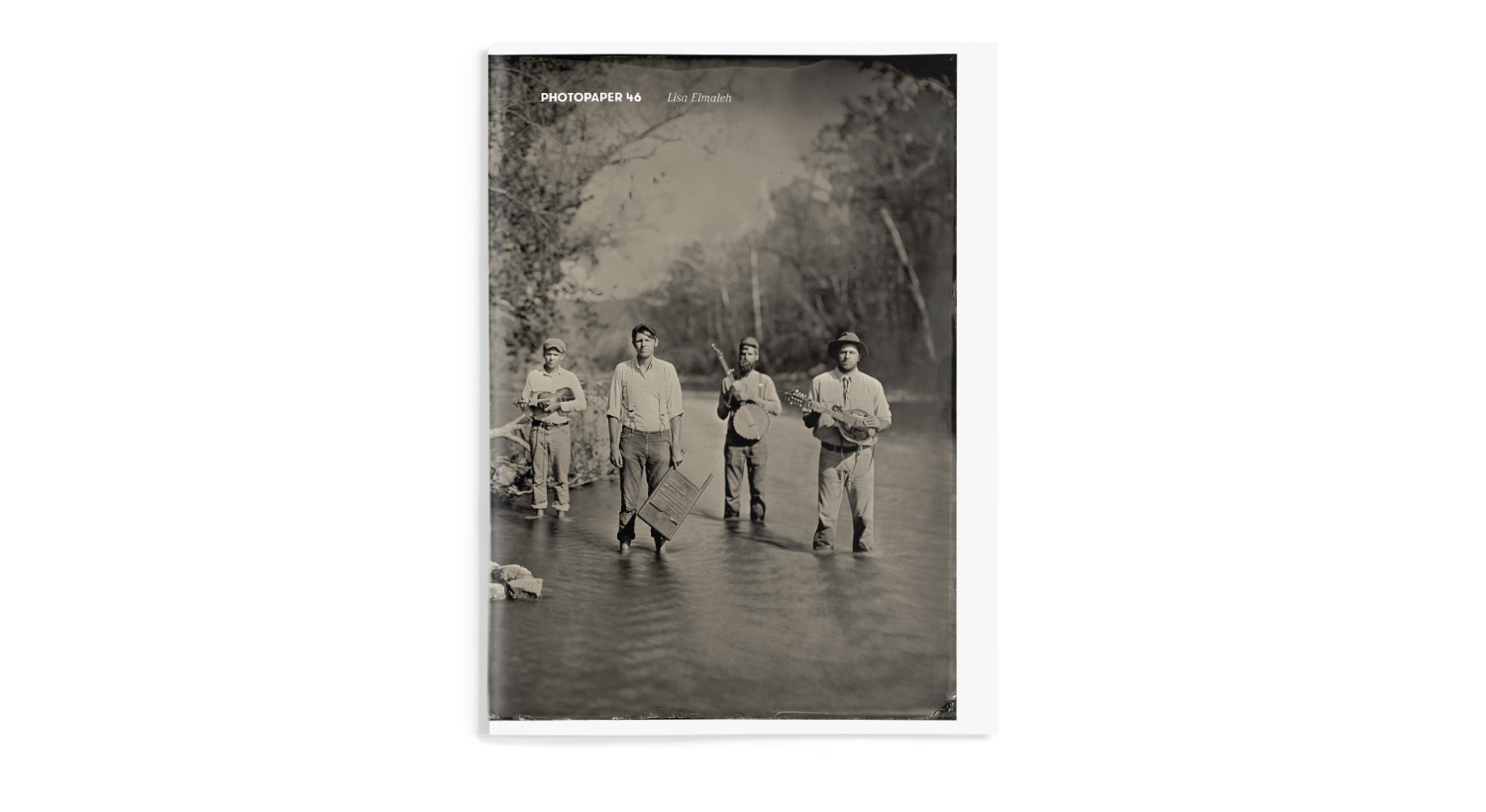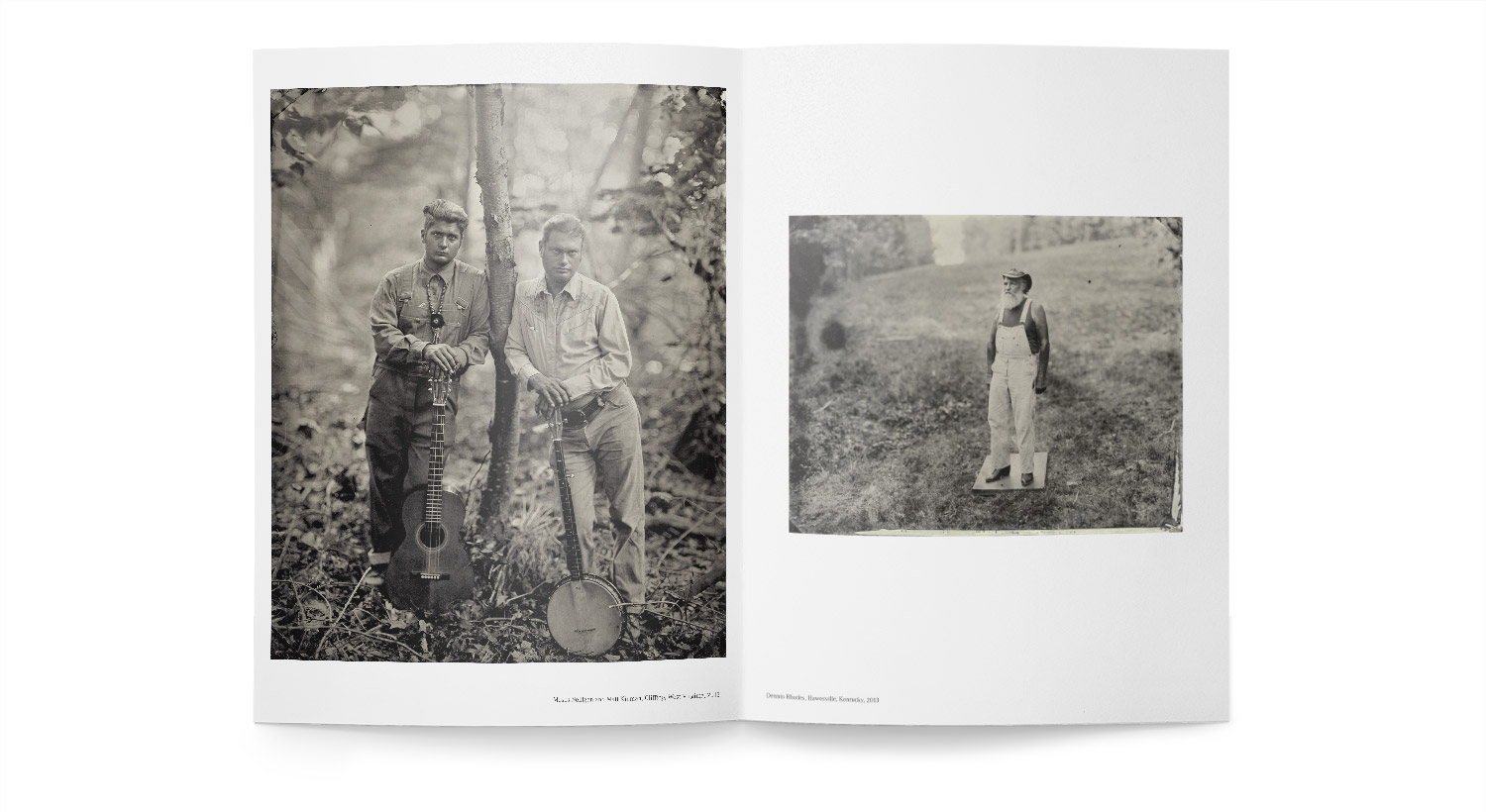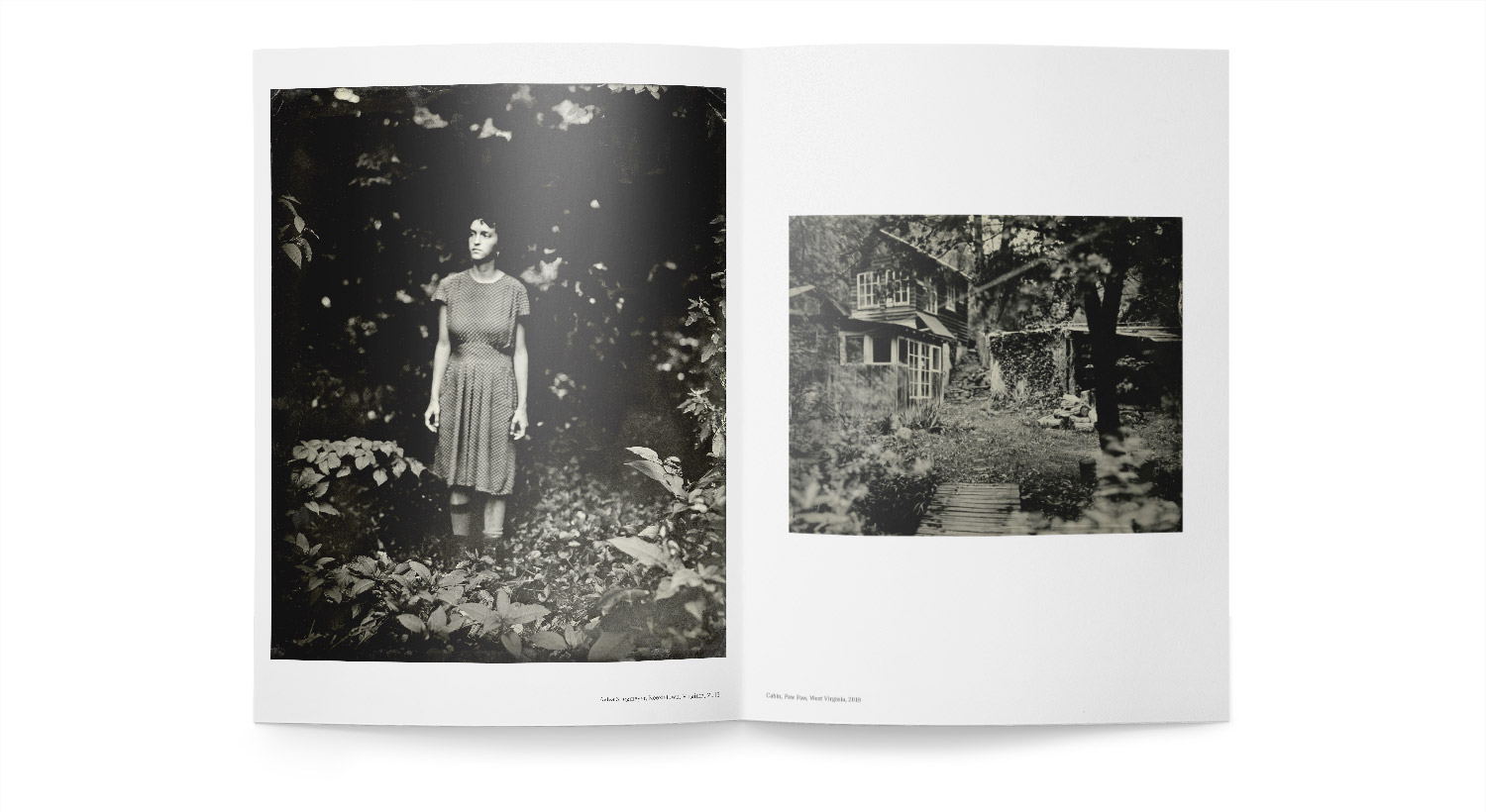 Reuben's Train

II will always remember the story of the young Richard Prince sitting
in the basement of 303 Gallery trying to sell written jokes to people as art.
I have never had much interest in Tintypes or other historical photo processes
used in modern times. They always seem to be just historical mannerism, something
to add allure to bad or at best conventional pictures. But one of the consistent pleasures
of art is having something come up in your work, or in the work of others, that shouldn't
work but does. Lisa Elmaleh's photographs do this. These photographs of musicians
who play old music on the contemporary scene are pictured with elegant craft and
a touch that makes the past a reference to the fully pictured present. This is
a world that has been made wonderful by a woman who believes in it.
— John Gossage —

Lisa Elmaleh Lisa Elmaleh (1984) lives in Paw Paw, West Virginia. She travels widely across America, documenting rural life with her 8×10 camera. Among the tools in her kit is the wet plate collodion process, which she utilized in the form of tintypes for this project, documenting traditional old time musicians in the Appalachian mountains. Her tintype darkroom is located in the back of her pickup truck. Elmaleh's work was published as a monograph (Everglades) in 2016. www.lisaelmaleh.com
 John Gossage was born in New York in 1946 and lives and works in Washington D.C. He studied with Lisette Model and Alexey Brodovitch in 1960-1961. His work is represented in major public and private collections worldwide.
John Gossage nominated Lisa Elmaleh for this edition. It has 16 pages. Images above showing selected pages.