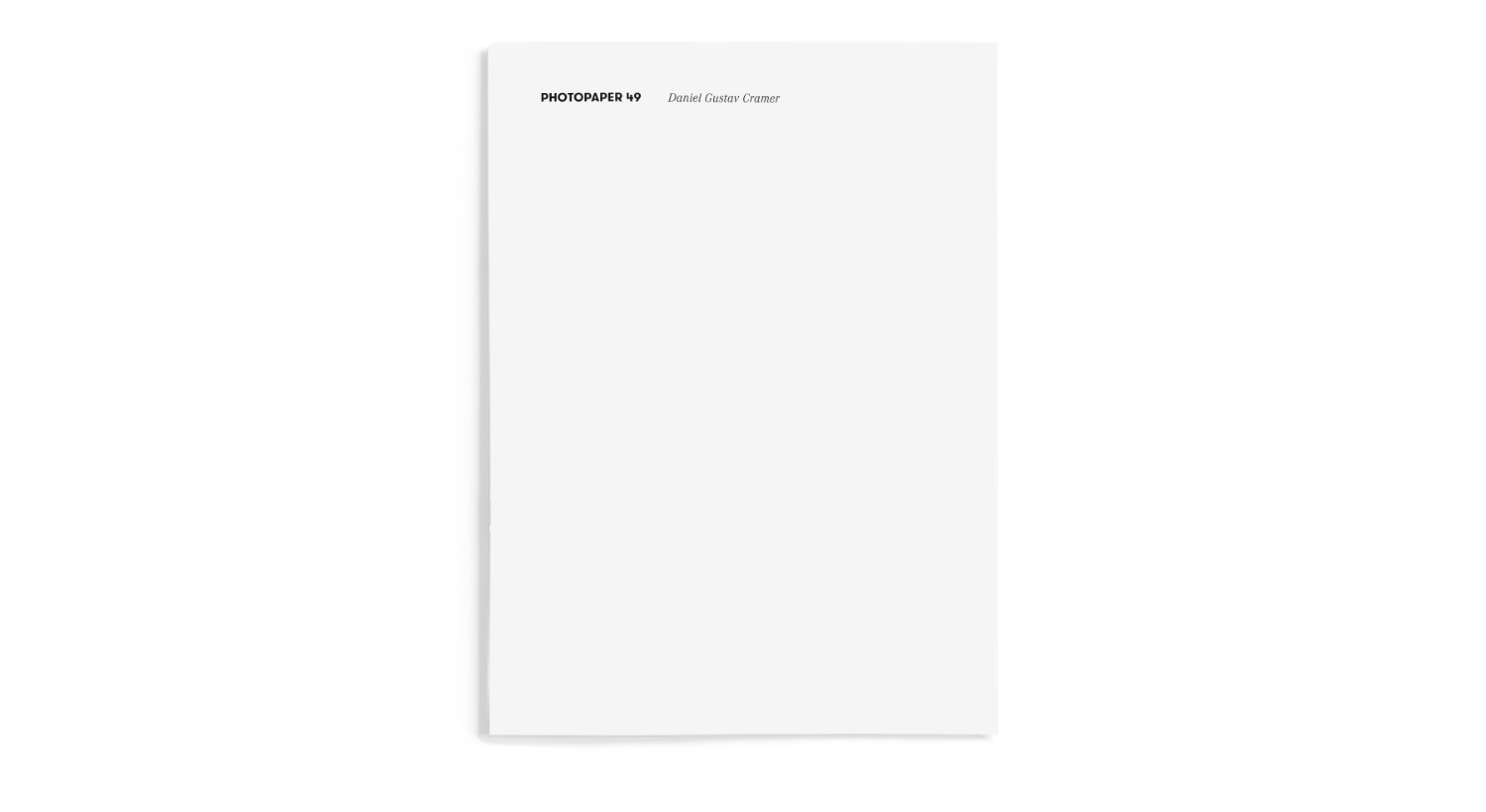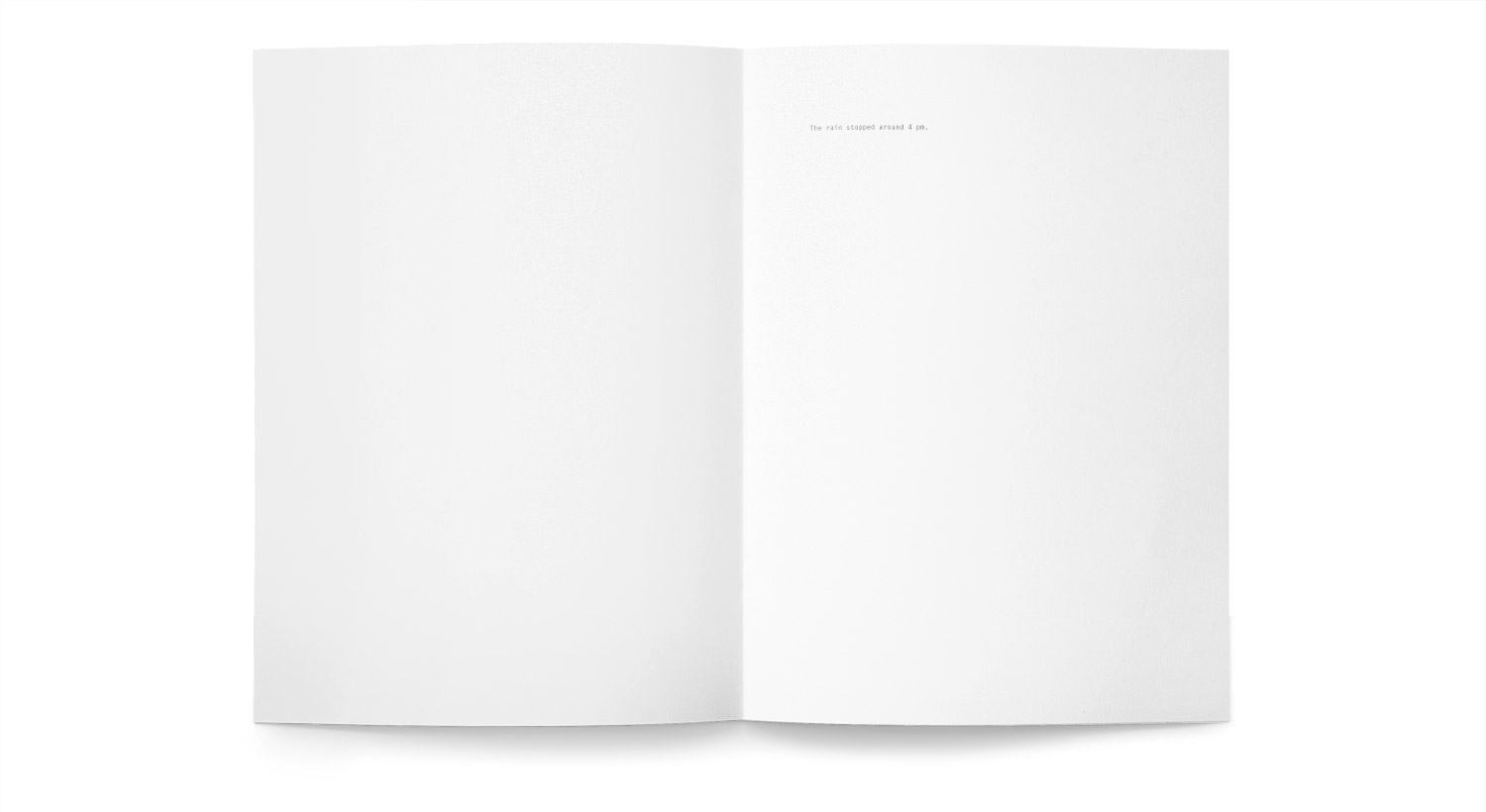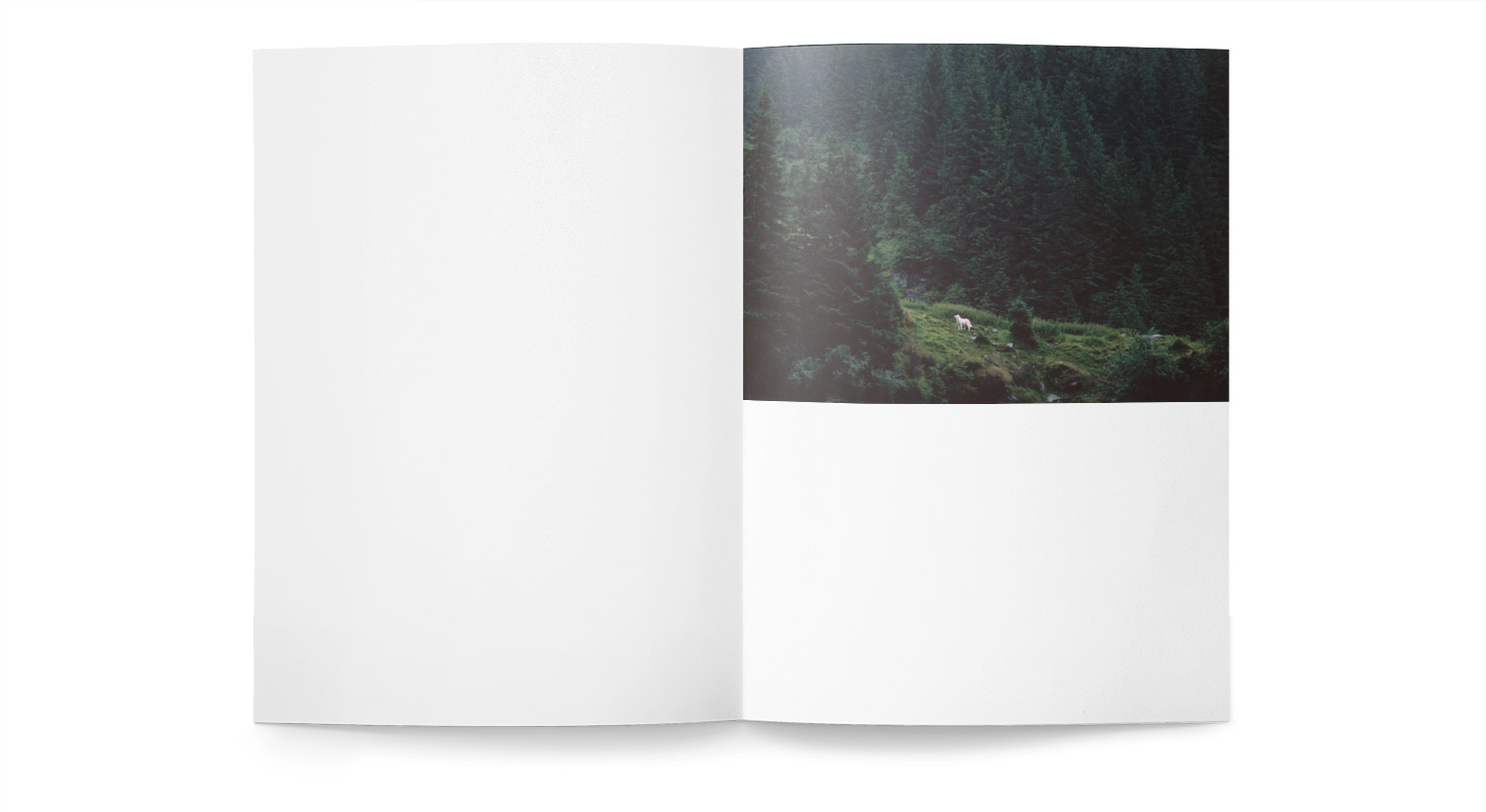 Daniel Gustav Cramer's works evolve as an ongoing research. Like a traveller's journal describing the human condition,
they draw their images from a collective experience and our commonly shared memories. Cramer archives collections
of Loch Ness monster sightings or the dates a musician performed the same song throughout his life. Through this
process he taps into philosophical questions of the experience of time, the formation of language and images and the
boundaries of perception. Since his studies at the Royal College of Art in London, his work has been exhibited widely, amongst
others at Micro Onde, Vélizy-Villacoublay, France; Centre d´Art Bastille, Grenoble, France; KIT, Kunsthalle Düsseldorf,
Germany; Museo Marino Marini, Florence, Italy; Skuc, Ljubljana, Slovenia and The Jewish Museum, New York, USA.
PHOTOPAPER nominated Daniel Gustav Cramer for this edition. It has 20 pages. Images above showing selected pages.