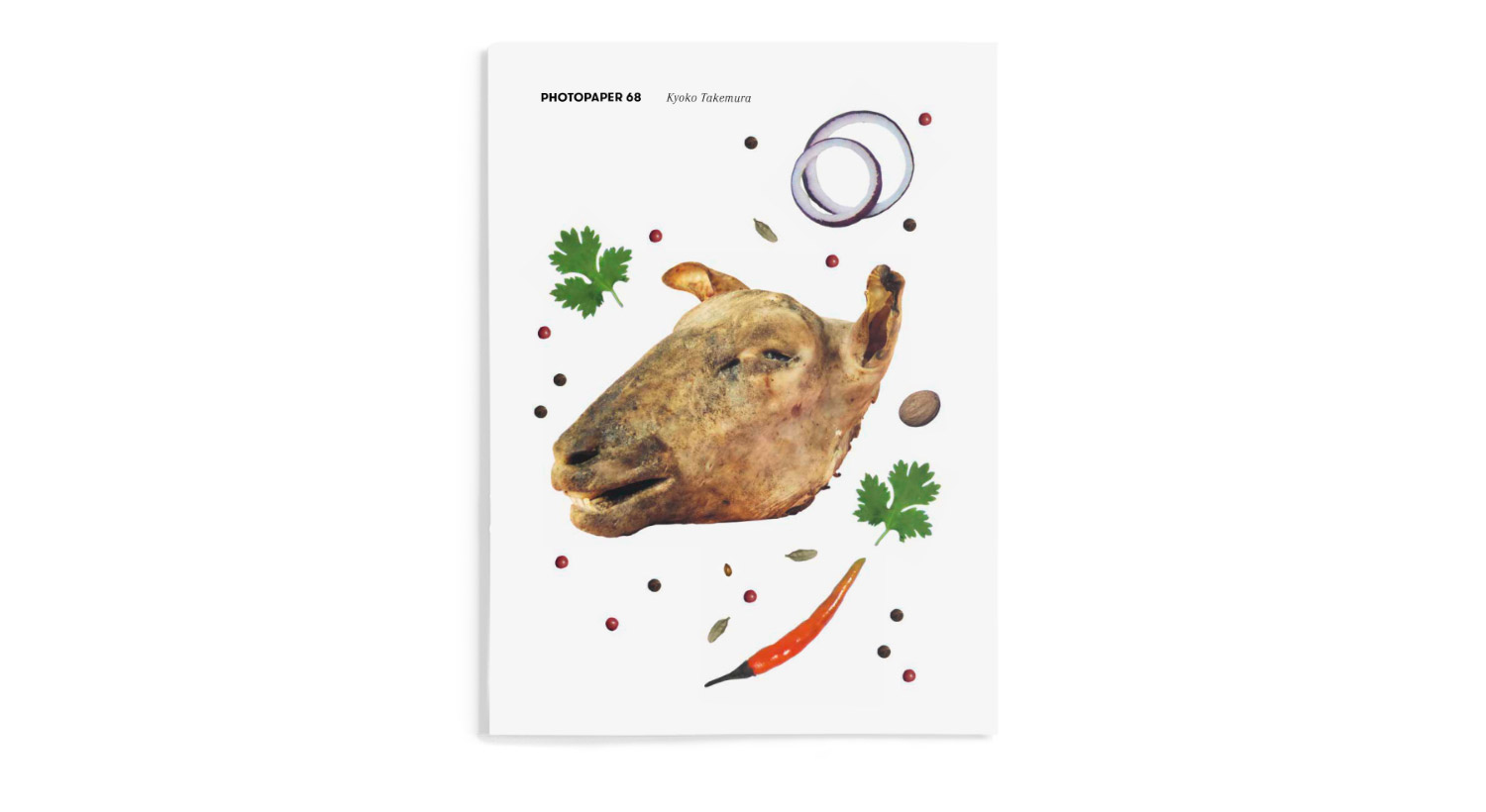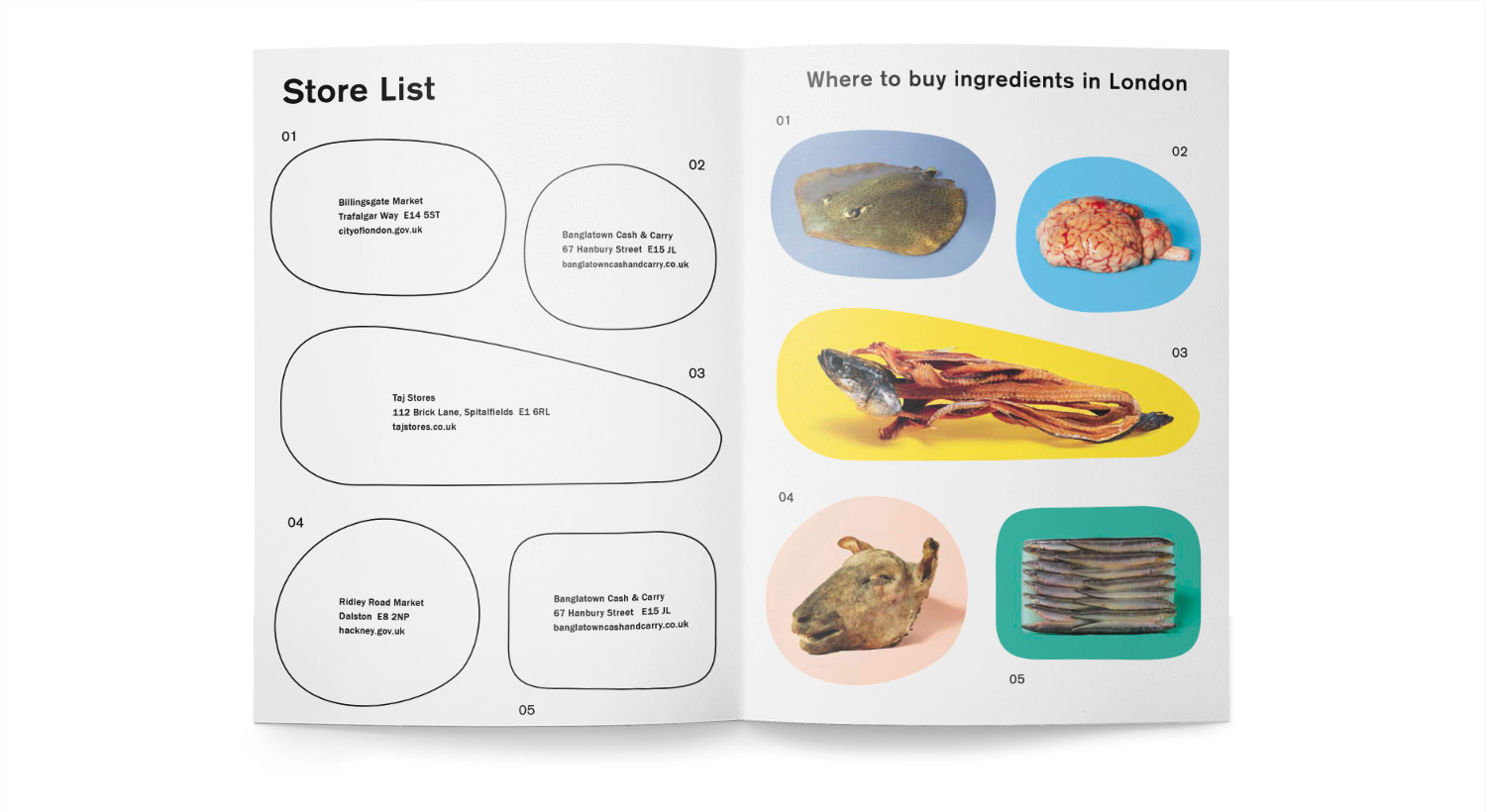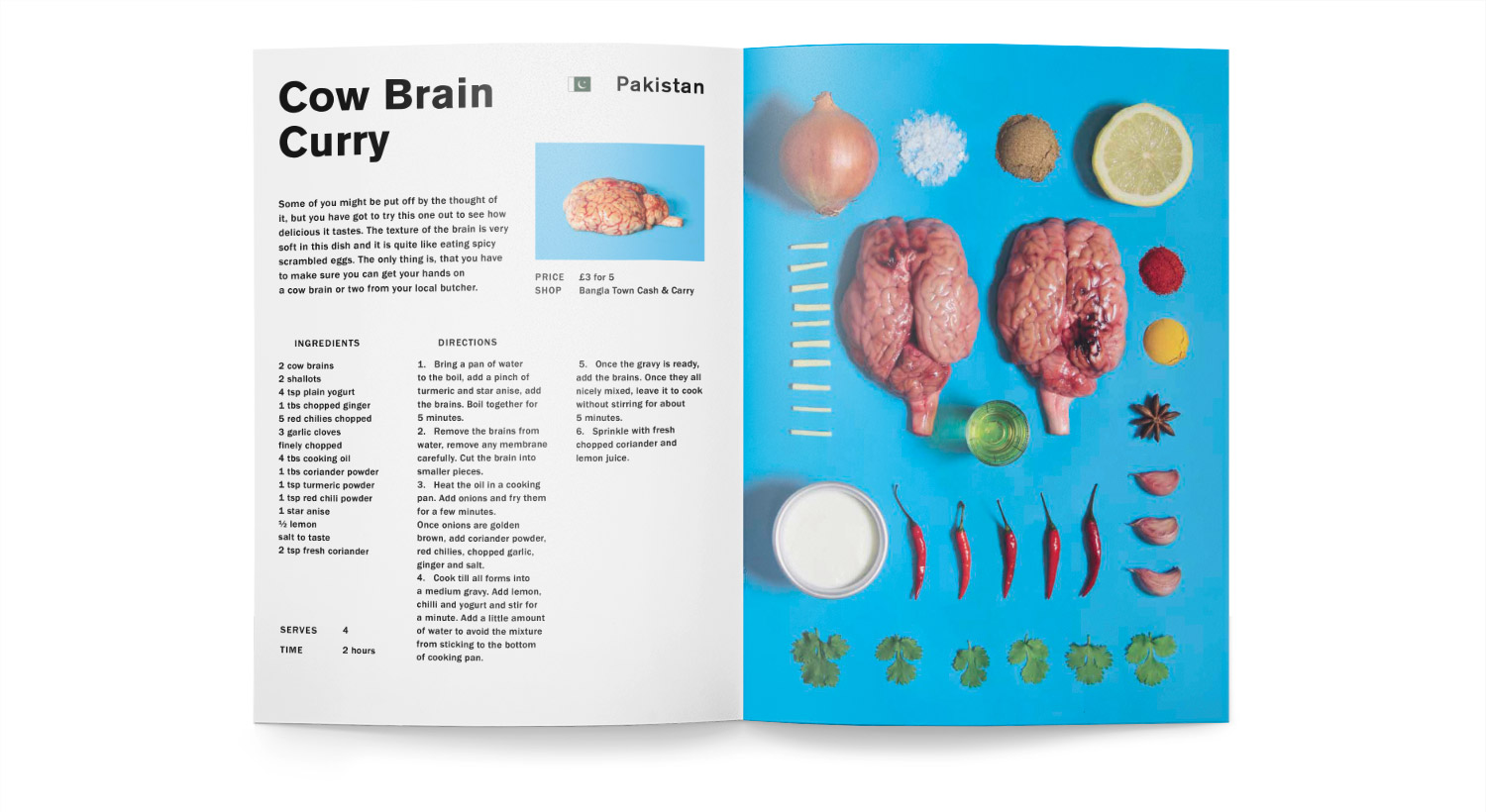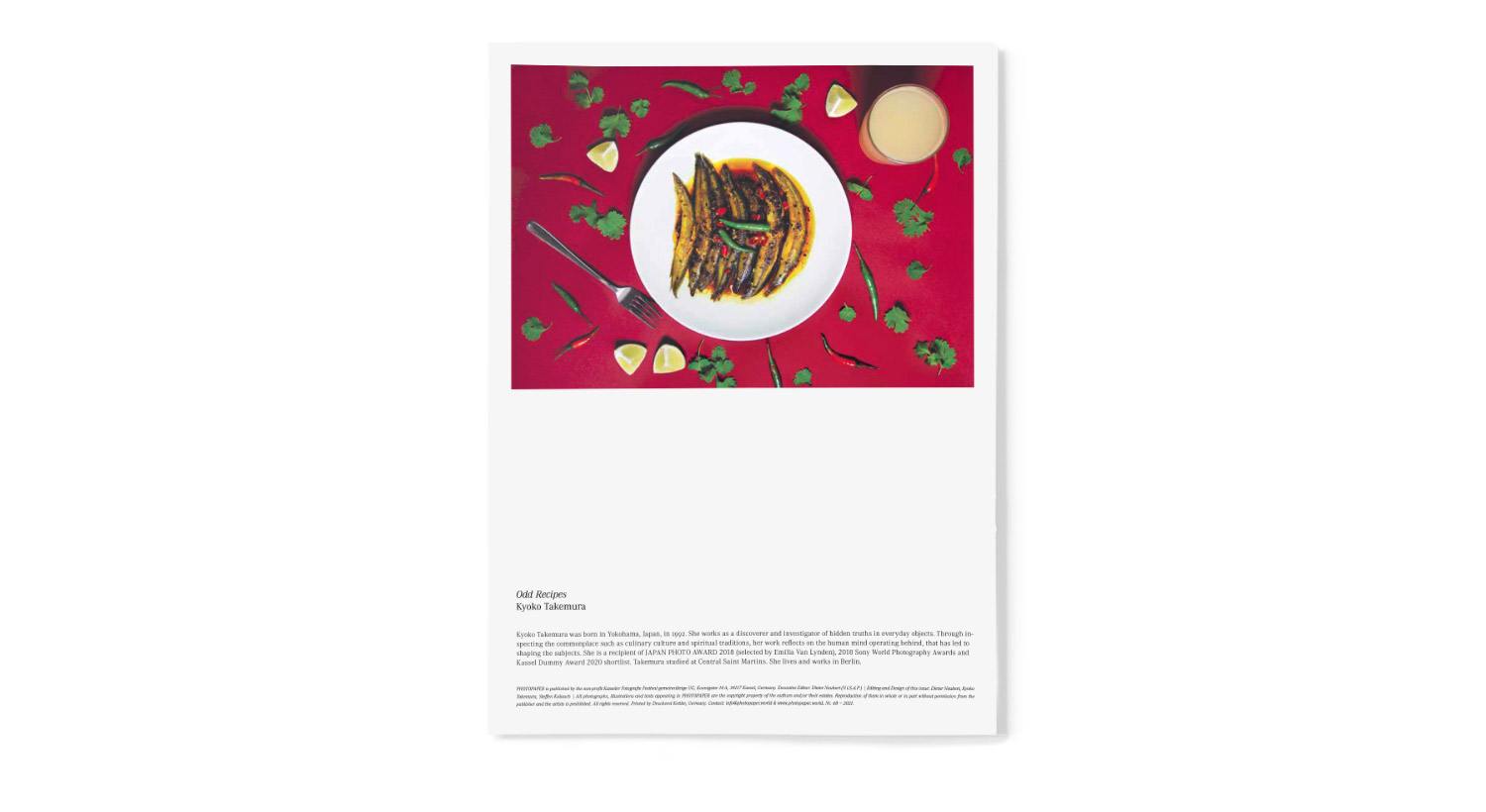 Through extensive research in ethnic food stores in London, from the Afro-Caribbean market to the Bangladeshi wholesale store, this recipe book exhibits some of the most undesirable looking foodstuffs and turns them into delicious meals with a rich cultural background, to highlight the city's vast cultural diversity through food. The recipes introduced here are based on the dialogue between the artist and the store owners, utilising their serving ideas and suggestions, and cooked by the artist herself.
Kyoko Takemura was born in Yokohama, Japan, in 1992. She works as a discoverer and investigator of hidden truths in everyday objects. Through inspecting the commonplace such as culinary culture and spiritual traditions, her work reflects on the human mind operating behind, that has led to shaping the subjects. She is a recipient of JAPAN PHOTO AWARD 2018 (selected by Emilia Van Lynden), 2018 Sony World Photography Awards and Kassel Dummy Award 2020 shortlist. Takemura studied at Central Saint Martins. She lives and works in Berlin.
The work shown in this edition of PHOTOPAPER is presented on 16 pages. Images above showing selected pages.